Film & Music Performance
•
Grande salle Pierre Boulez - Philharmonie
Film de Robert Wise et Jerome Robbins, Etats-Unis, 1961, version originale sous-titrée
Musique de Leonard Bernstein
Ernst van Tiel,
conducting
With its electrifying music, unforgettable 'hits', and astonishingly modern choreography, West Side Story is an enduring beacon in the Musical genre. This film-in-concert is an exceptional opportunity to rediscover Wise's movie and Bernstein's exhilarating score.
In the wake of Steven Spielberg's release of a new West Side Story, demonstrating the timelessness of Bernstein's masterpiece, this film-in-concert stars the legendary 1961 original by Robert Wise.
This tale of ill-fated lovers against the backdrop of fierce rivalry between the Jets and the Sharks, a Romeo and Juliet transposed to the streets of New York, inspired Bernstein's most universally celebrated score. After their triumph on Broadway, Tonight, Maria and America emerged as key moments in the film, but who could forget the exhilarating mambo rhythms and the dynamic harmonies, igniting emotions and bodies alike?
Like Bernstein himself (the 'wonder boy' of American music), West Side Story blended entertainment with serious subjects, and popular culture with classical art—always aiming to keep, as 'Lenny' put it, 'One foot in Tin Pan Alley, the other in Carnegie Hall'!
West Side Story © 1961 Metro-Goldwyn-Mayer Studios Inc all rights reserved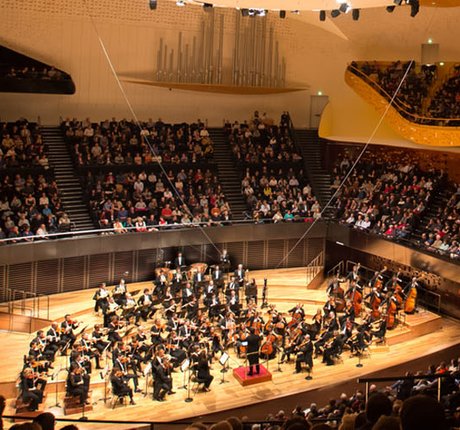 Getting here
Porte de Pantin station
M
5
Paris Underground (Métro) Line 5
3B
Tram 3B
Address
221 avenue Jean-Jaurès, 75019 Paris