The Grande salle Pierre Boulez (Symphonic Hall) boasts innovations in architecture, stage design and acoustical engineering. Thanks to a modular design, its capacity increases from 2400 people in the symphonic configuration to 3600 when the parterre is converted into a standing room area.
All five levels of the Grande salle Pierre Boulez are accessed via the entrance on Level 3 of Philharmonie, which can be reached via stairways, escalators and two lifts, with direct access from the Porte de Pantin plaza and the Philharmonie parking facility.
From the entrance, stairways and lifts inside the hall take visitors to the various levels.
The Grande Salle Pierre Boulez has thirty designated seats for people with reduced mobility.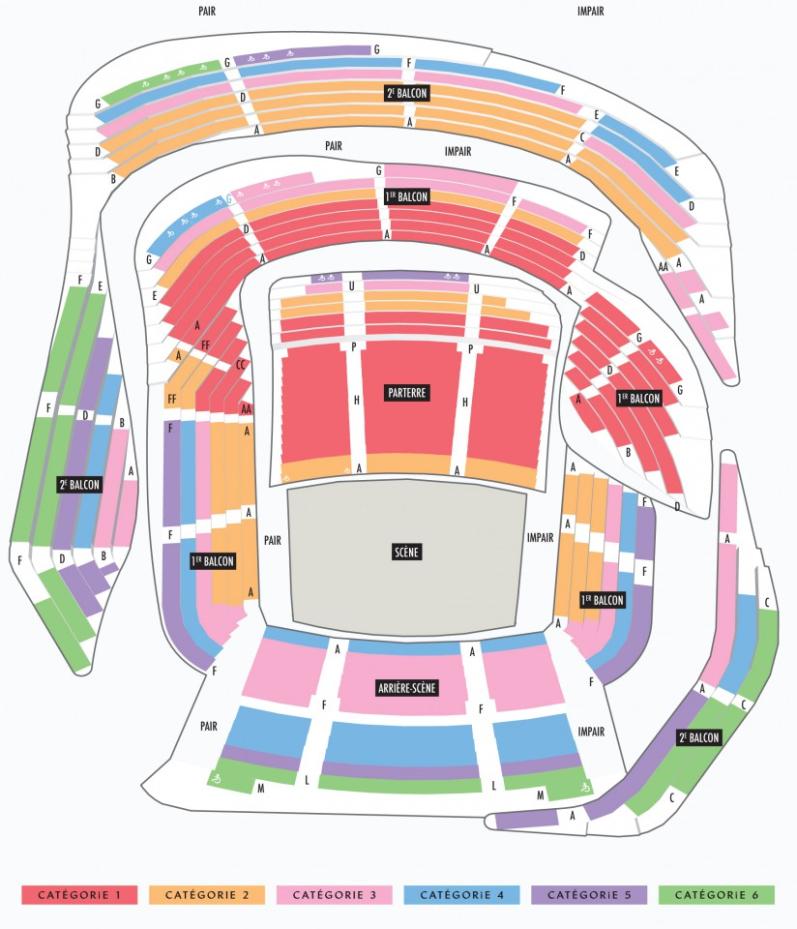 Choosing yout seats
For events with numbered seating, you can select your seats online, by telephone or in person when purchasing your tickets.