Venue rental
Venue rental - Philharmonie
Other Philharmonie spaces can also be reserved for private events. Please contact us for further details.
Pierre Boulez Symphonic Hall and adjoining foyers
Capacity: 2400 seated / 3600 standing
With its "enveloping" design, the Pierre Boulez Symphonic Hall offers optimal comfort and viewing conditions, in addition to outstanding acoustics. The foyers encircling the hall can accommodate all guests. These spaces are well-suited to events such as fashion shows and product launches, providing a unique and attractive setting that enhances your brands.

Panoramic Grand Salon and terrace
Capacity: 450 seated / 700 standing

A venue like no other in Paris, the 5th-floor Grand Salon with sweeping views of Paris, the Parc de la Villette and the surrounding area provides the ideal setting for work meetings, press conferences and galas, etc.

Panoramic Petit Salon and terrace
Capacity: 100 seated / 180 standing

With a view just as fantastic as its larger counterpart, the Petit Salon is suited to smaller, more intimate events.

Conference Room
Capacity: 170 seated

This new room is ideal for meetings, conferences and plenary assemblies.

Hall
Capacity: 240 seated / 700 standing

This area adjacent to the Conference Room and the temporary exhibition space is well-suited to breakfasts, luncheons and cocktail parties. When the Hall is reserved for private events, guests can also have private access to the temporary exhibitions.

Park-level Gallery
Capacity: up to 1400 standing

A semi-open outdoor space along the Parc de la Villette, which can be booked for and tailored to special events (quote on request).
Venue Rental - Cité de la musique
Concert Hall
Capacity: 900 seated (concert format) / 750 in frontal configuration
Thanks to its modular design, this versatile hall can be set up for conferences, plenary assemblies and private concerts, etc.
Amphitheatre and adjoining foyer
Capacity: 250 seated
Equipped with its own 300-sq.m. (3200-sq.ft.) foyer and bar, this more intimate auditorium is perfect for seminars, product presentations and press conferences.
La Rue musicale
Capacity: 450 for seated dining / 800 standing
This vast space beneath a glass roof, near the Concert Hall, is particularly well-suited to banquets, cocktail parties, fashion shows and film sets.
Museum of Music
During an evening event, cocktail party or breakfast held in La Rue Musicale, offer your guests private access to the Museum of Music permanent collection - one of the finest collections of musical instruments in the world.
When the Museum is reserved for private events, guests can also have private access to the current temporary exhibition.
For more information on private bookings of the Museum and its exhibitions, see the web page Cultural offers for companies.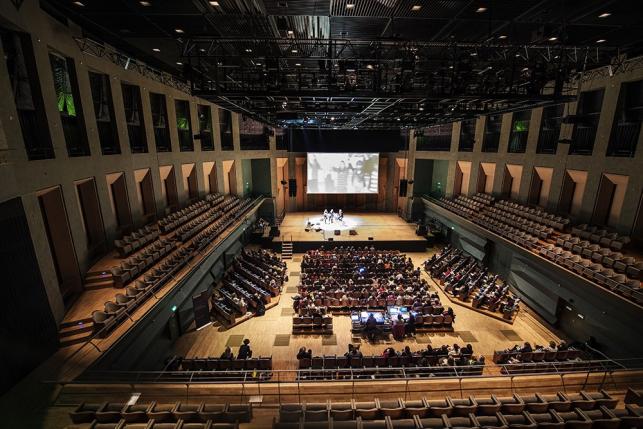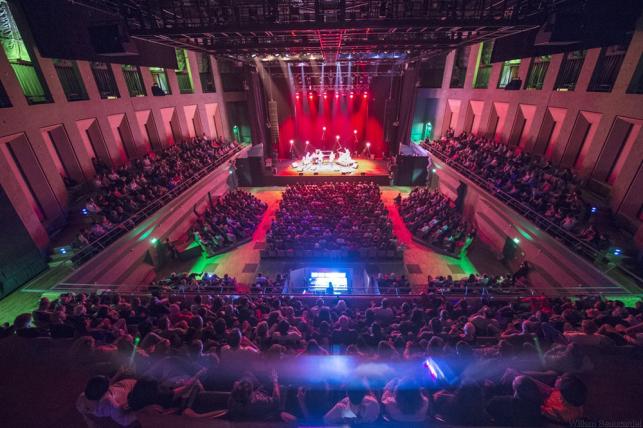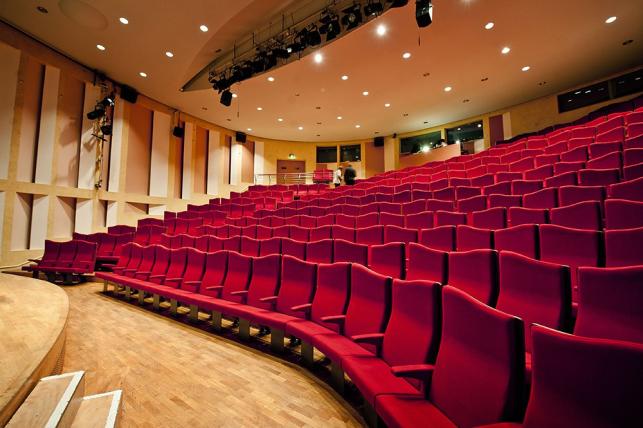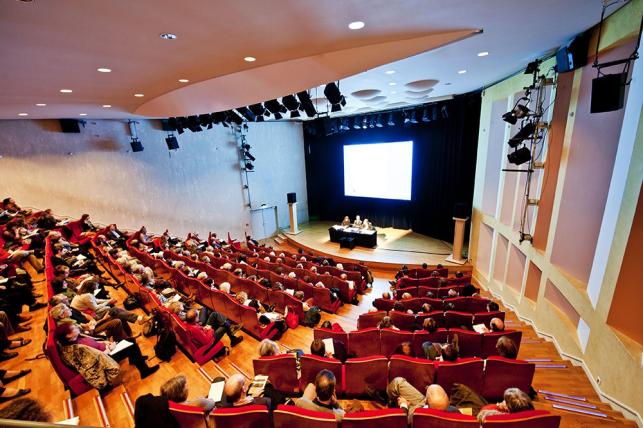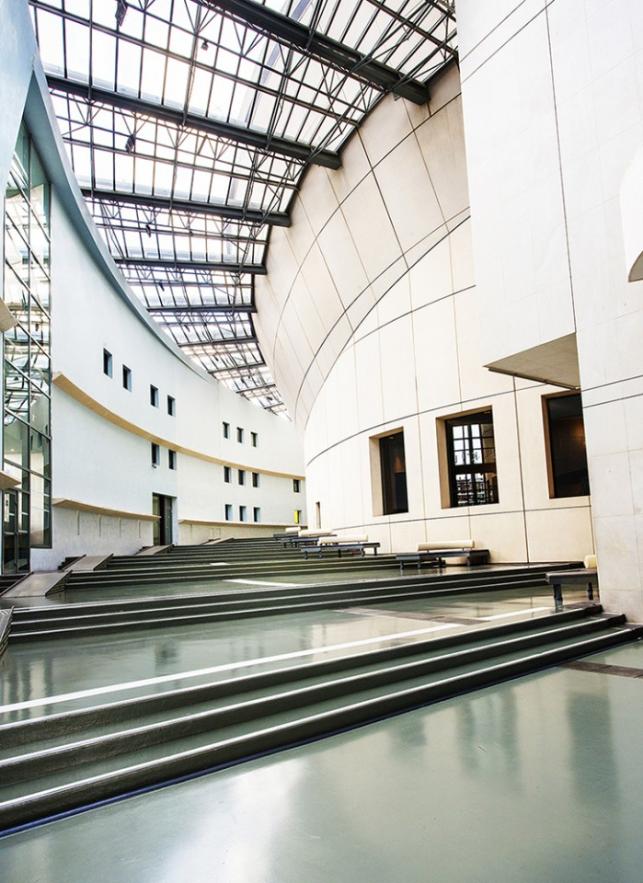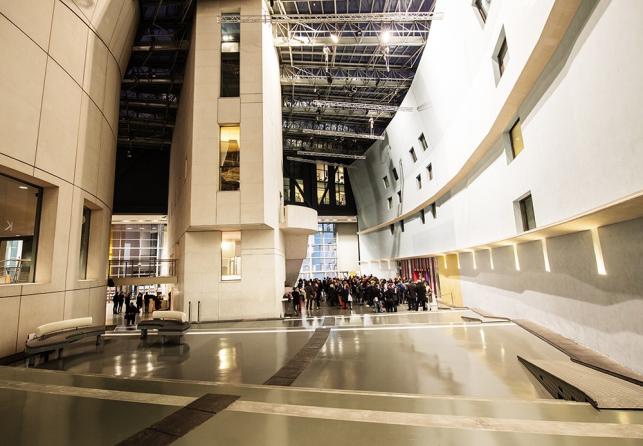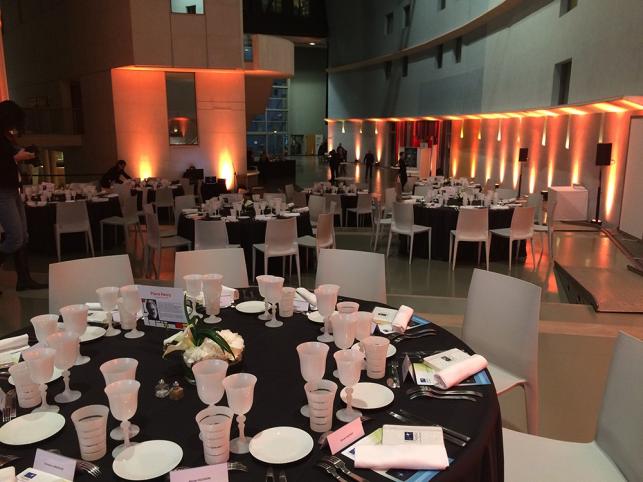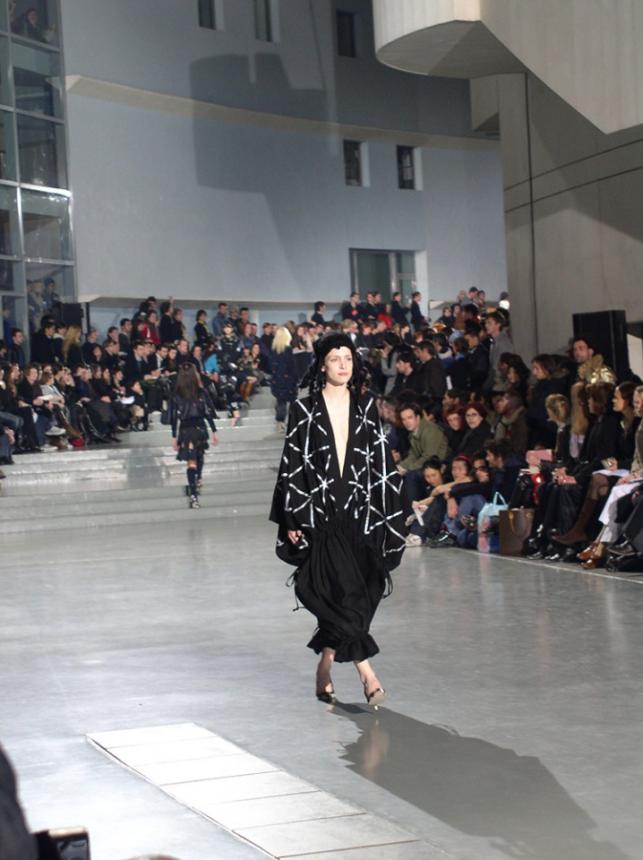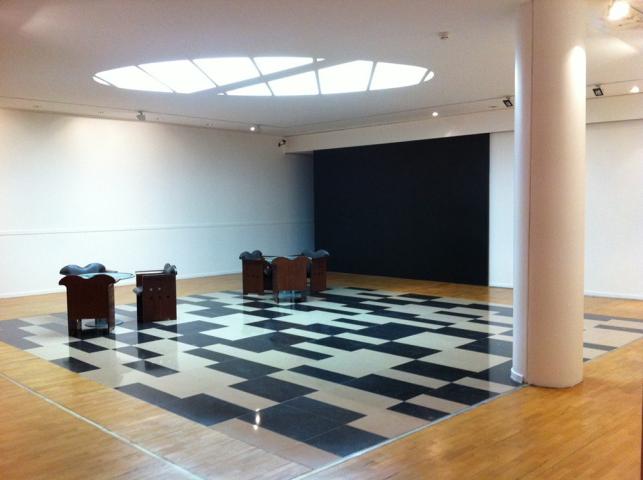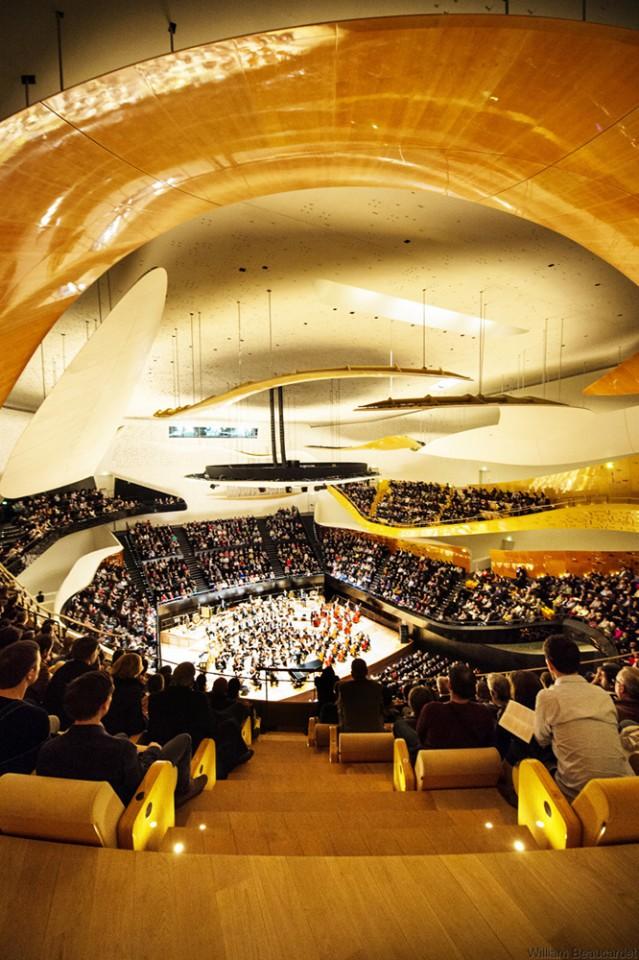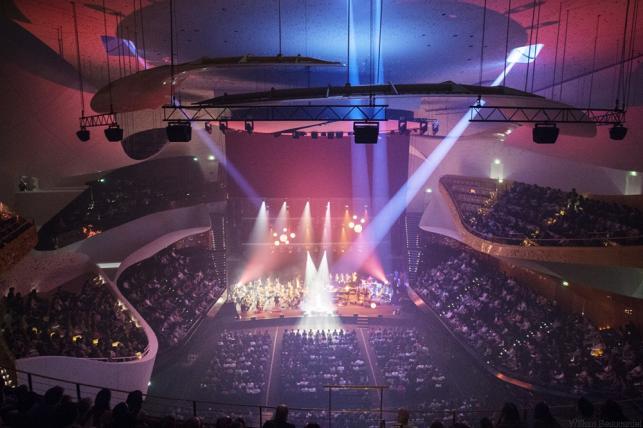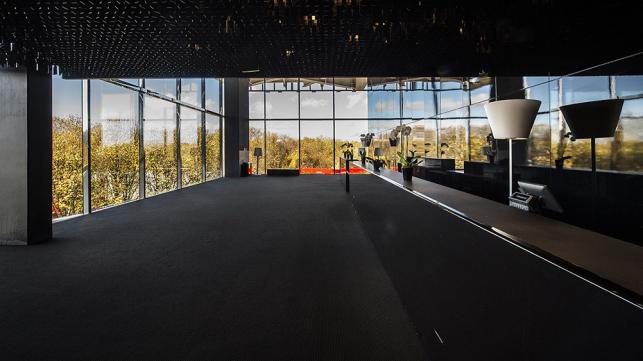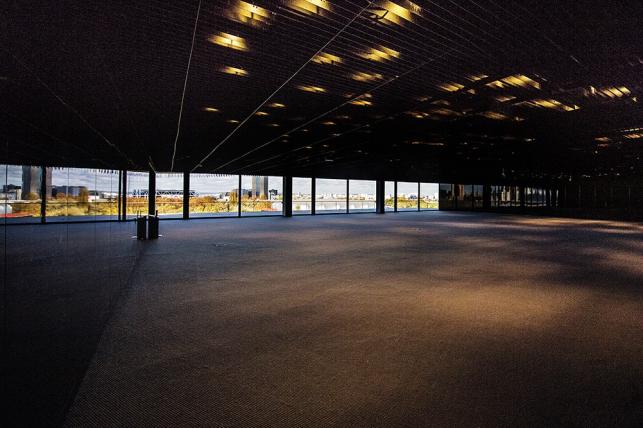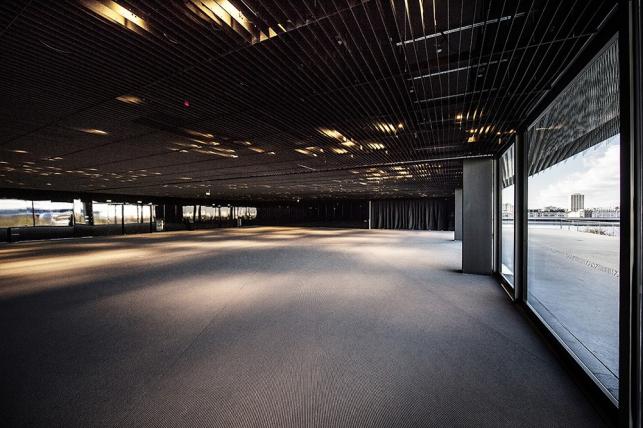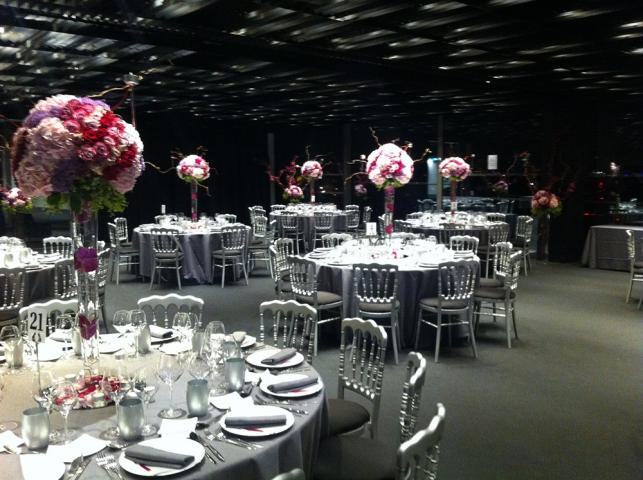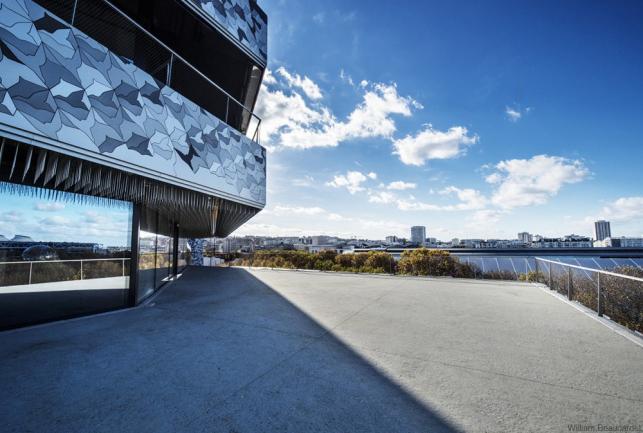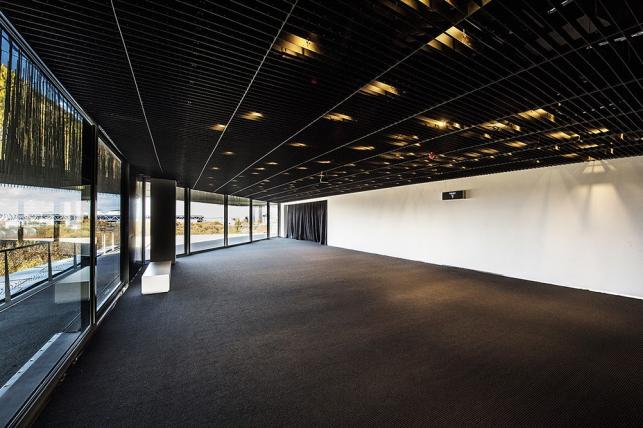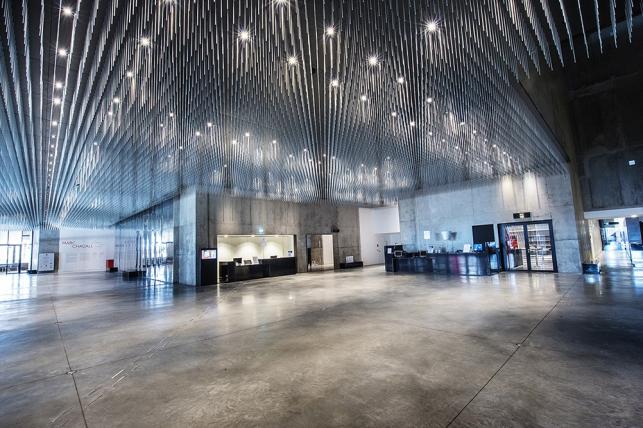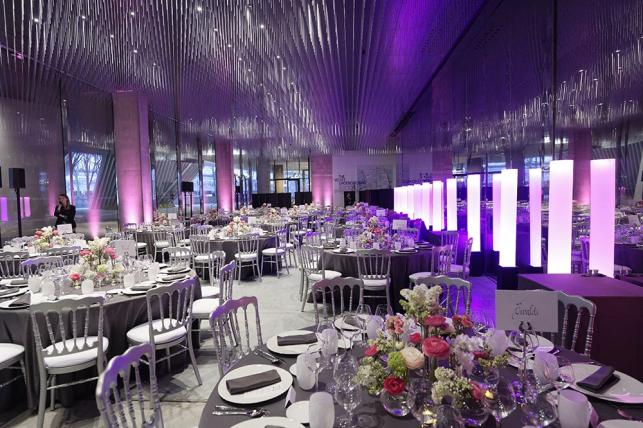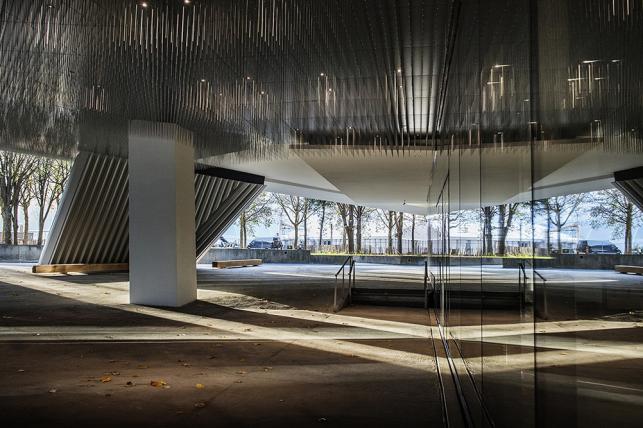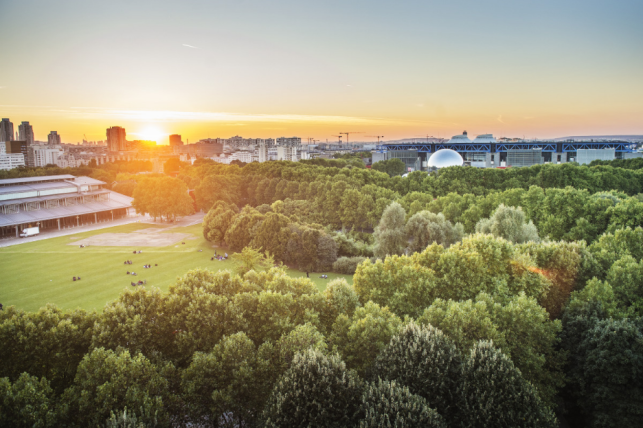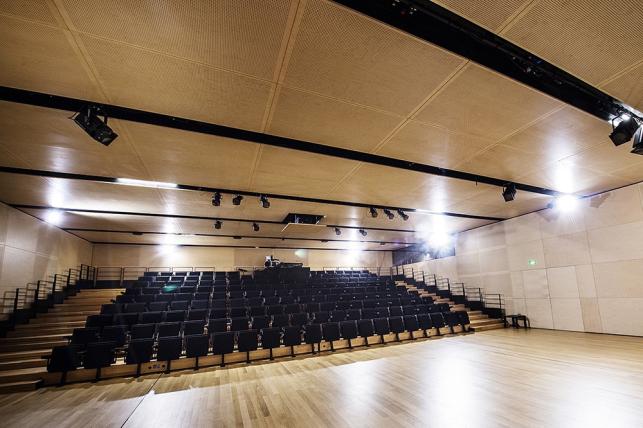 Offre culturelle d'entreprise
Vous souhaitez fédérer vos collaborateurs autour d'une activité artistique, inviter vos partenaires à une visite privée d'exposition ?
Privatisation du Musée de la musique
Une collection unique au monde
Le Musée de la musique rassemble au sein de la Cité de la musique - Philharmonie de Paris une collection de plus de 8 000 instruments et œuvres d'art. Près de 1 000 instruments sont présentés dans l'espace d'exposition permanente, dont des trésors nationaux ou des instruments mythiques comme un piano de Chopin ou une guitare de Brassens, permettant de relater l'histoire de la musique occidentale du XVIe siècle à nos jours et de donner un aperçu des principales cultures musicales de par le monde.
Privatisation des expositions
La Cité de la musique - Philharmonie de Paris présente des expositions aux sujets très variés, faisant dialoguer musique, arts plastiques et arts visuels. Ces expositions adoptent des approches diverses, choisissant tantôt d'apporter un éclairage sur le parcours d'une figure emblématique de l'histoire de la musique ou de la scène musicale contemporaine, tantôt d'explorer un territoire, une époque ou un courant artistique.
Ateliers de teambuilding
La Cité de la musique - Philharmonie de Paris propose une offre d'ateliers de pratique musicale collective destinée aux entreprises.
Ces ateliers sont encadrés par des musiciens et intervenants professionnels et se déclinent pour divers effectifs (jusqu'à 200 personnes).
Ils proposent un large éventail de découvertes musicales, instrumentales ou vocales.
Les expositions sont privatisables le lundi toute la journée et du mardi au jeudi en dehors des heures d'ouverture au public.
Petits déjeuners et cocktails peuvent être organisés dans le hall attenant.
Gala 2021
To be  confirmed.
Prestige offer
Offer your customers an unforgettable evening including not only a breathtaking musical event, but a convivial post-concert gathering in one of Paris's most beautiful contemporary venues.
The Philharmonie de Paris provides a range of turnkey event services, leaving you free to fully enjoy the evening alongside your guests. Our Prestige packages include:
Custom hospitality
The concert programme presented to your guests on their arrival
Hosts/hostesses on hand to greet and direct guests on arrival, and to check the guest list for the reception
Grouped seating in a Category 1 Prestige zone
A reception space made partly or entirely private, depending on the selected package
All aspects of organising the reception
In some cases, a private cloakroom
Logistical expenses
From intermission drinks to a cocktail dinner or post-concert banquet, we have the perfect package for any number of guests, from 4 to 200.
Do_Ré dinners
A Do_Re dinner is the opportunity to offer your guests an extraordinary evening. After taking in a concert at the Philharmonie, you will be able to continue the evening and share your impressions with your guests in superb conditions.
The Do_Re evening package includes
Custom hospitality by our dedicated hosts / hostesses
A Premium seat in Category 1, one of the best seats in the house
The concert programme presented to your guests on their arrival
A free pre-concert drink on the terrace of the Petit Salon
A cocktail at the intermission and dinner after the concert
Cloakroom
G7 (Paris taxi service) at your disposal until the end of the event
Price
€500 ex-VAT per guest or €5000 ex-VAT for a party of ten.
Star Wars / The Last Jedi
Thursday, March 4, 2021 – 8:30PM
Orchestre de Paris
Carolyn Kuan, conductor
Movie by Rian Johnson
Music composed by John Williams
Price : 500€ HT per guest