Family Concert
•
for ages 8+
•
Grande salle Pierre Boulez - Philharmonie
•
Extraits d'œuvres de Ludwig van Beethoven, Felix Mendelssohn, Claude Debussy, Grace Williams, Benjamin Britten, Ottorino Respighi...
Lucie Leguay
, conducting
Sabine Quindou
, texte, récit
Françoise Carrière
, actoress
Léa Ennaji
, illustrations
The Orchestre de Paris invites the audience to join it in a watery adventure, following Sabine Quindou and her sea turtle as they explain the vital importance of water and the oceans, with the help of Beethoven, Mendelssoh, Respighi and Debussy.
In the spirit of the popular television programme 'C'est pas sorcier', Sabine Quindou and her chatty sea turtle co-host present this promenade through the waters with the Orchestre de Paris.
Oceans cover some 70% of the Earth's surface, and without them life could not exist. It is thanks to the oceans that our planet became a celestial body like no other in the universe. But where does the Earth's water come from? When did the first underwater life forms appear?  Are humans descended from fish? Is it true that half of the oxygen we breathe comes from the bottom of the seas? Is the water we shower with the same as that in the ocean?
Sabine Quindou and her sea turtle will answer these questions and many more, as the audience is guided by the orchestra's expressive palette in a voyage of discovery around water—an eternal object of fascination in music.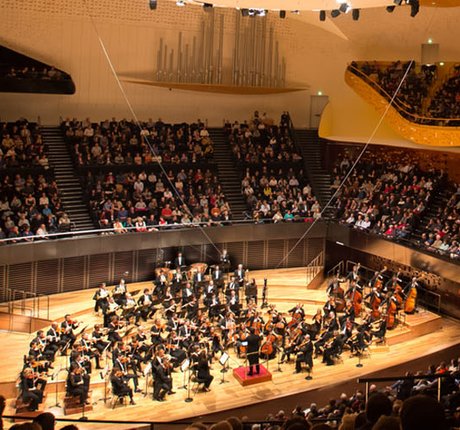 Getting here
Porte de Pantin station
M
5
Paris Underground (Métro) Line 5
3B
Tram 3B
Address
221 avenue Jean-Jaurès, 75019 Paris