Family Participatory Concert
•
for ages 6+
•
Grande salle Pierre Boulez - Philharmonie
Il est né le divin enfant
Il somnolait le pauvre pâtre
Qu'on se réveille
Voici que les pâtres
Allons écouter l'aubade
Noël Alsacien
Noël Bourguignon
Dans une humble masure
L'appel des bergers
Entre le boeuf et l'âne gris
Les anges dans nos campagnes
Chœur d'enfant de l'Orchestre de Paris
Choeur de jeunes de l'Orchestre de Paris
Rémi Aguirre Zubiri
, conducting
Désirée Pannetier
, conducting
Béatrice Warcollier
, conducting
Arnaud Marzorati
, artistic coordination
Baptiste-Florian Marle-Ouvrard
, organ
Cyrille Lehn
, arrangements
Celebrating Christmas in song at the Philharmonie de Paris! An enchanted journey for the whole family, joining the children's and youth choirs in song, to (re)discover beloved Christmas melodies through the ages. 
From Bach's Christmas Oratorio to Dickens' Christmas Carol, the Nativity season remains a special time of festivity and imagination. What better way to come together in celebration than by joining our voices in song? The charm and variety of a traditional repertoire ring out in this participatory concert of carols from Alsace, Auvergne, Languedoc and Burgundy, in a rousing chorus led by the children and youth of the Orchestre de Paris Choir.
The programme includes traditional French Christmas songs such as Il est né le divin Enfant, Entre le bœuf et l'âne gris and Les Anges dans nos campagnes, as well as lesser-known but equally beautiful melodies and texts—odes to the crafts, shepherds, places, and ways of life reflected in the nativity story. A journey of joy and the magic of childhood, to the ceremonious sound of the organ and the horns.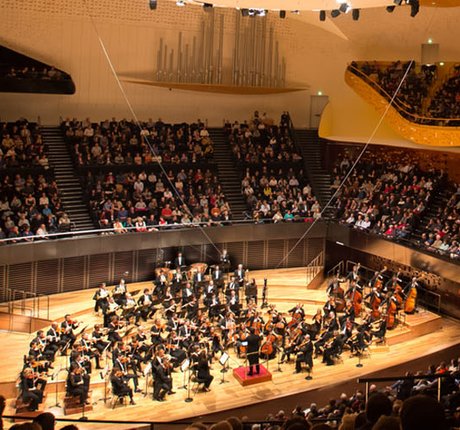 Getting here
Porte de Pantin station
M
5
Paris Underground (Métro) Line 5
3B
Tram 3B
Address
221 avenue Jean-Jaurès, 75019 Paris