Grande salle Pierre Boulez - Philharmonie
Program
Wolfgang Amadeus Mozart
Symphonie concertante pour violon, alto et orchestre
Johannes Brahms
Symphonie n° 2
Distribution
Gianandrea Noseda
, conducting
Gianandrea Noseda will replace Christoph von Dohnányi. The programme for this concert has been slightly modified.
Spectators will be contacted several days before the concert date regarding the measures in place at the venue, adapted according to the latest public health directives in force.
Mozart's dialogue between violin and viola—here, in the hands of Orchestre de Paris soloists Philippe Aïche and David Gaillard—reaches peak emotional density in the Andante, placing this radiant and profound Sinfonia Concertante, composed when Mozart was 23 years old, on par with the masterpieces of his final period. We know that the young composer played the viola part himself, lending his early acclaim to the instrument's uniquely touching timbre.
Brahms's Symphony No. 2, sometimes qualified as 'classical', also celebrates the strings, particularly in the Adagio dominated by the cellos' meditative lyricism, demonstrating Mozart's significant influence on Brahms.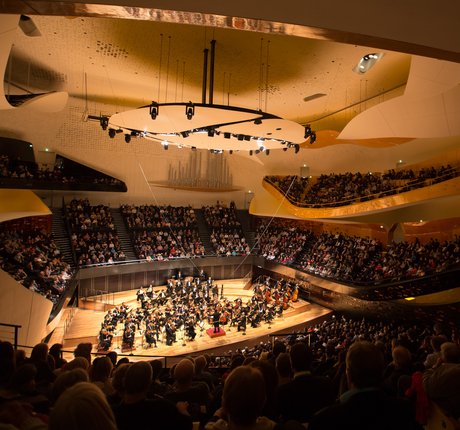 Getting here
Porte de Pantin station
M
5
Paris Underground (Métro) Line 5
3B
Tram 3B
Address
221 avenue Jean-Jaurès, 75019 Paris