Grande salle Pierre Boulez - Philharmonie
•
Program
Johannes Brahms
Concerto pour piano n° 1
Carl Nielsen
Symphonie n° 5
Distribution
Herbert Blomstedt
, conducting
One of the of the centrepieces of the concerto repertoire meets Carl Nielsen's most famous symphony in this programme delivered by two artists at the height of their art, Herbert Blomstedt and Sir András Schiff.

The breadth of Brahms's inspiration, imbued with Nordic culture, is followed by the modernity of Denmark's greatest symphonist. Initially conceived as a symphony, Brahms's Concerto No.1 strikes with the incisive force of its famous orchestral introduction, softened by the discreet, almost magical entrance of the soloist. 
With his Symphony No.5, coloured by his meditation on the horrors of World War I, Nielsen delivered his most profound score. The first part symbolises the instinct of death, while the second rises as an expression of moral optimism, a prelude to humanity's regeneration.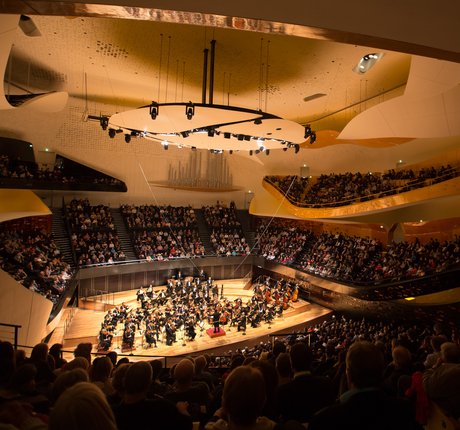 Getting here
Porte de Pantin station
M
5
Paris Underground (Métro) Line 5
3B
Tram 3B
Address
221 avenue Jean-Jaurès, 75019 Paris
To leave after this concert