Grande salle Pierre Boulez - Philharmonie
Program
Maurice Ravel
Daphnis et Chloé (Ballet intégral)
Distribution
Choeur de l'Orchestre de Paris
Lorenzo Viotti
, conducting
Sabine Devieilhe
, soprano
The sacred meets the secular in this programme bringing together two major works in the French repertoire—the scores that Poulenc and Ravel respectively considered to be their finest.

Among the profusion of sacred scores that followed Poulenc's pilgrimage to Rocamadour in 1936, Gloria composed in 1961 is one of the most intriguing. Like Monteverdi and Handel before him, Poulenc excerpted the 'Gloria' from the mass in order to make it into an independent piece, a sort of choral symphony with soprano. It alternates between marbled majesty and a more operatic, almost frivolous spirit as Poulenc, with his characteristic facetious elegance, offers up his praises with almost playful, folksy accents.
 Marvellous, epic, sensual and bursting with orchestral gems, the 'choreographic symphony' Daphnis and Chloé, based on a Greek novel by Longus, transports us into a fantasy set in Antiquity. From the lovers' sacred wood to the evocation of the Odyssean dawn, the adolescent dances and the mysterious pirate sea, this incomparable score expresses all of Ravel's melodic fervour and transparency.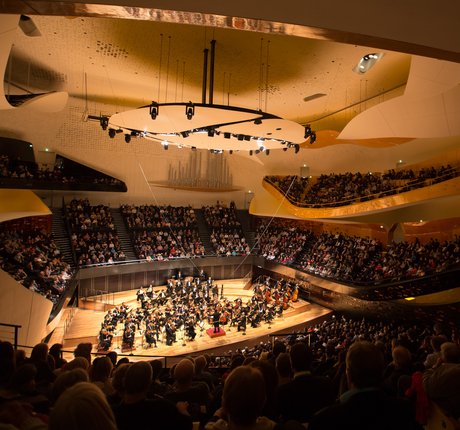 Getting here
Porte de Pantin station
M
5
Paris Underground (Métro) Line 5
3B
Tram 3B
Address
221 avenue Jean-Jaurès, 75019 Paris
To leave after this concert