Grande salle Pierre Boulez - Philharmonie
Program
Hector Berlioz
Roméo et Juliette
Livret d'Emile Deschamps
Distribution
Choeur de l'Orchestre de Paris
François-Xavier Roth
, conducting
Marie-Nicole Lemieux
, contralto
Romeo and Juliet, dedicated to Paganini, is emblematic of Berlioz's passion for Shakespeare, and for which he created an orchestral and dramatic form that could be referred to as a 'concert opera'.

What is surprising about Berlioz's interpretation of the timeless love tragedy is that the two lovers are represented by the orchestra, while the vocal soloists play the voices of secondary characters. As if too sublime to be embodied, the passion unfolds through the alternation between superb orchestral and choral pieces (including the complex Prologue) and famous 'numbers', such as the exquisite oboe melody of Romeo's 'Sadness', the ecstatic Adagio of the 'Love Scene', the fantastical volubility of Queen Mab's Scherzo, Juliet's funeral procession, with its chanting passing between orchestra and choir, etc. 
Richly scored and remarkably prodigious in its ambiances and lyrical inspirations, this unusual 'dramatic symphony' stands as a masterpiece among Berlioz's works and indeed the entire romantic repertoire.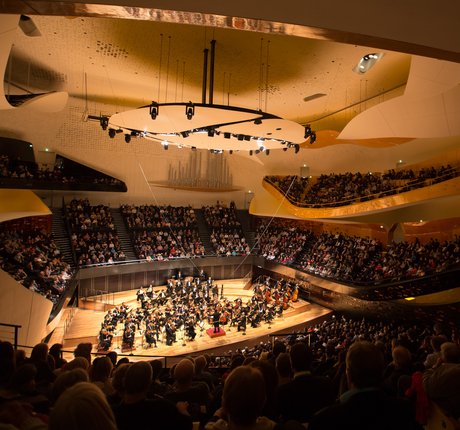 Getting here
Porte de Pantin station
M
5
Paris Underground (Métro) Line 5
3B
Tram 3B
Address
221 avenue Jean-Jaurès, 75019 Paris
To leave after this concert