Grande salle Pierre Boulez - Philharmonie
Program
Igor Stravinski
Symphonies d'instruments à vent
Symphonie en trois mouvements
Capriccio pour piano et orchestre
Distribution
Valery Gergiev
, conducting
This concert celebrates the rich contrasts of Igor Stravinsky's orchestral repertoire, offering a showcase of an art that is one of the symbols of twentieth-century musical modernity.

A tribute to Debussy, yet far from imitation or pastiche, Stravinsky's Symphonies of Wind Instruments are marked by an incantatory style and the extraordinary precision of his writing, which we also see in the Symphony in Three Movements, a 'war work' alternating between mechanical brutality, in Prokofievian style, with moments of contemplative grace. 
With its three contrasted movements, the elegant Capriccio for Piano and Orchestra in its toccata style attests to Stravinsky's predilection for pre-classical forms, whereas Petrushka draws us into the exhilarating Russian carnival. In four burlesque paintings of the legendary Pulcinella's adventures, the composer deploys his full artistic palette, moving from airs festive pagan airs, liturgical fragments and folk dances to combats and Petrushka's death in an unforgettable festival of sonic, harmonic and rhythmic inventiveness.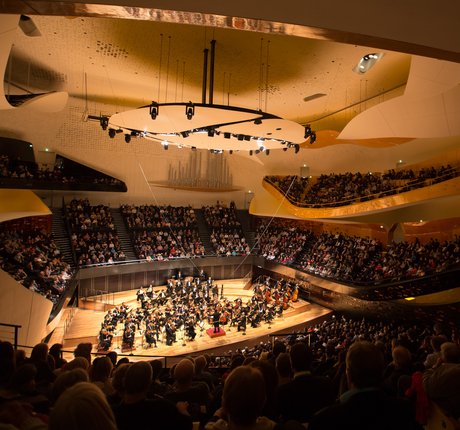 Getting here
Porte de Pantin station
M
5
Paris Underground (Métro) Line 5
3B
Tram 3B
Address
221 avenue Jean-Jaurès, 75019 Paris
To leave after this concert