Symphonic Concert
•
Grande salle Pierre Boulez - Philharmonie
•
Duration: about
1h44
with 1 intermission
Program
Unsuk Chin
Spira
(commande du Los Angeles Philharmonic, de l'Orchestre philharmonique royal de Stockholm, de l'Orchestre de Paris, du City of Birmingham Symphony Orchestra et de l'Orchestre de la NDR-Elbphilharmonie - création française)
Richard Strauss
Quatre Lieder op. 27
Gustav Mahler
Symphonie n°1 "Titan"
The expressiveness of the romantic lyre resonates throughout Strauss's Four Lieder and Mahler's 'Titan' Symphony, all steeped in the Lied spirit. In counterpoint to these poetic masterpieces, Unsuk Chin's Spira rings out as a luminous ode to sound.


Alongside the more literary vein with Strauss and Mahler, Unsuk Chin's Spira offers a sculptural and captivating soundscape that seeks to transcribe the inner life of sound. This concerto for mini-orchestra recalls the polyphonic magic of a Ligeti.
Composed around 1894 as a wedding gift for his wife Pauline, Strauss's Lieder op. 27 show the plasticity of his composing, passing from Schumanian reverie with Morgen, to poignant Wagnerism with the lyric sumptuousness of Cäcilie. Also literary is Mahler's 'Titan' Symphony, titled after the novel by Jean Paul Richter, and which secretly celebrates the romantic Lied spirit with quotations from the famous song Frère Jacques and melodies from Songs of a Wayfarer.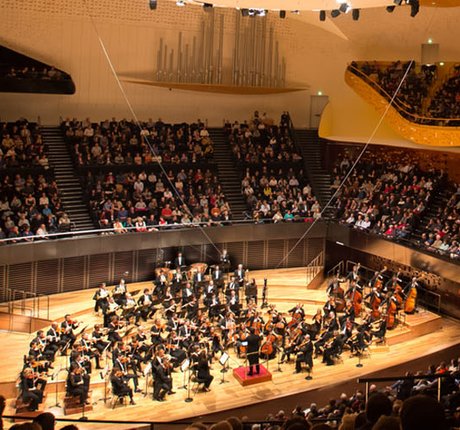 Getting here
Porte de Pantin station
M
5
Paris Underground (Métro) Line 5
3B
Tram 3B
Address
221 avenue Jean-Jaurès, 75019 Paris
To leave after this concert