Symphonic Concert
•
Grande salle Pierre Boulez - Philharmonie
•
Duration: about
1h43
with 1 intermission
Program
Felix Mendelssohn
Les Hébrides
Henri Dutilleux
"Tout un monde lointain...", pour violoncelle et orchestre
Richard Strauss
Symphonie alpestre
Distribution
Jean-Guihen Queyras
, cello
Is it possible to paint with sound? Can music create the feeling of space or of a landscape? It is questions such as these, rooted in the aesthetic speculations of romanticism, that unite these three scores on the theme of journeys. 
With Mendelssohn's The Hebrides, the orchestra depicts the poetry of Ossian and the neo-medieval world of the Celtic bards. Struck by the famous Fingal's Cave when returning from a trip to Scotland, the composer created one of the finest 'marine paintings' in the history of music.
A day in the Bavarian Alps is the tale told by Strauss's powerful An Alpine Symphony—a score of glowing orchestration that takes us through the mystery of setting out at night, the sparkling sun on the snow, the mystical intoxication of the summit and the terrifying rage of the storm.
And then, the ideal, spiritual, imaginary journey. With his Baudelaire-inspired concerto Tout un monde lointain, Henri Dutilleux offers the enchantment of an enigmatic and crystalline soundscape, with a combination of rigour and lyricism that gives his art its particular perfection.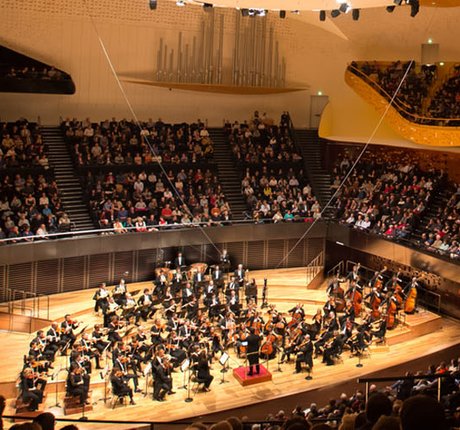 Getting here
Porte de Pantin station
M
5
Paris Underground (Métro) Line 5
3B
Tram 3B
Address
221 avenue Jean-Jaurès, 75019 Paris
To leave after this concert