Symphonic Concert
•
Grande salle Pierre Boulez - Philharmonie
•
Chœur de l'Orchestre de Paris
Jaap van Zweden
, conducting
Elza van den Heever
, soprano
Aude Extrémo
, mezzo-soprano
Marc Korovitch
, choirmaster
Verdi's powerful, stirring, contrasted and dramatic Requiem—at once a Mass for the Dead, a poetic homage, and a metaphysical and human drama—is every bit as masterful as Aida and Nabucco. 
Verdi composed his Messa da Requiem, which premiered in Milan in 1874, in homage to the poet Alessandro Manzoni, who, like him, was an advocate for Italian unity. While this monumental score carefully follows the tradition of Catholic liturgy, it is just as much, to borrow Hans von Bülow's expression, 'An opera in ecclesiastical dress'.
As a man of theatre, Verdi infused his full dramatic genius into his great Requiem, endowing it with unforgettable arias (Libera me for soprano), a quartet of soloists, and expressive violent contrasts. How can one not shudder at the terrifying Tuba mirum, with its trumpets hidden from view, or fail to be moved by the seraphic Sanctus? More a romantic exaltation of the idea of death than a pious work, Verdi's Requiem remains above all an incomparable aesthetic shock.

Media
Giuseppe Verdi : Messa da Requiem - Orchestre National de Lille, Jean-Claude Casadesus (direction)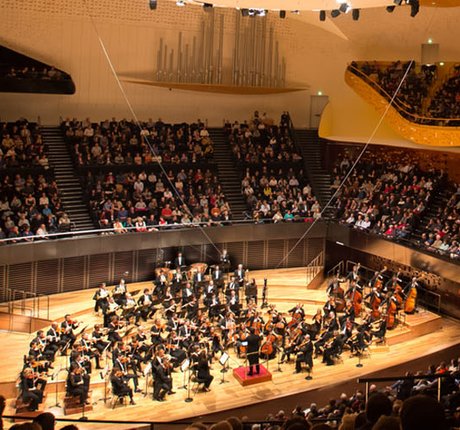 Getting here
Porte de Pantin station
M
5
Paris Underground (Métro) Line 5
3B
Tram 3B
Address
221 avenue Jean-Jaurès, 75019 Paris
To leave after this concert