Symphonic Concert
•
Grande salle Pierre Boulez - Philharmonie
•
Duration: about
1h45
with 1 intermission
Ernest Bloch
Schelomo - Rhapsodie hébraïque pour violoncelle et orchestre
Igor Stravinski
L'Oiseau de feu
(ballet)
Klaus Mäkelä
, conducting
The temporal and spiritual journey promised by Gautier Capuçon's bow in Schelomo is paired with two emblematic scores: the much-loved marvel and 'barbarian' dance of The Firebird, and the delicate formality and radical modernity of Jeux. 
Debussy's final orchestral work Jeux was conceived as a 'danced poem', evoking the dalliance of young people in a garden at night. Through its boldness, fragmentation, and use of micro-motifs, this subtle and exacting piece, praised by Pierre Boulez in his famous analysis, has become a paragon of musical modernity.
With another ballet score, The Firebird, after Fokine's libretto based on a popular folk tale, Stravinsky draws us into Ivan Tsarevich's pursuit of the wondrous bird, in a savage and dreamlike musical tapestry of wild rounds, shimmering textures, and superb cantilenas.
In its incantatory, falsely improvised style, Ernst Bloch's Schelomo, imbued with oriental inflections, lyricism and sometimes archaic accents, deploys the voice-like quality of the cello to conjure the mythical King Solomon.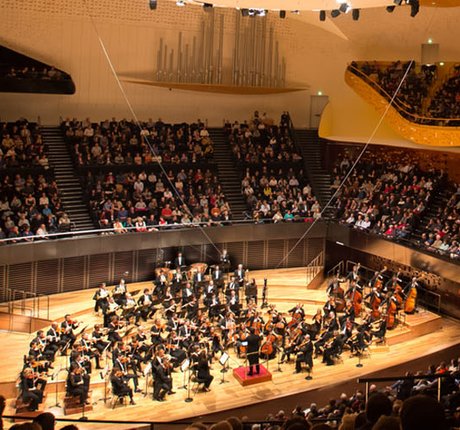 Getting here
Porte de Pantin station
M
5
Paris Underground (Métro) Line 5
3B
Tram 3B
Address
221 avenue Jean-Jaurès, 75019 Paris
To leave after this concert