Symphonic Concert
•
Grande salle Pierre Boulez - Philharmonie
•
Gustav Mahler
Symphonie n° 3
Chœur de femmes et chœur d'enfants de l'Orchestre de Paris
Semyon Bychkov
, conducting
Christa Mayer
, contralto
Richard Wilberforce
, choirmaster
Rémi Aguirre Zubiri
, chef de choeur associé
Edwin Baudo
, chef de choeur associé
Désirée Pannetier
, cheffe de choeur associée
Béatrice Warcollier
, cheffe de choeur associée
Mahler's longest symphony—a meditative, cosmic, sombre, lyrical and mysteriously speculative work—is a singular musical experience, marked by orchestral expressiveness and vocal wizardry. 
Composed between 1895 and 1896, this monumental opus was conceived as a pantheist ode to nature. Its six movements, two of which include voice, are a set of contrasting meditations on man's place in the cosmos. Mahler's dramatic accents and unease naturally have their place here, but are as if transcended by a philosophical meditation. 
The world is mineral and telluric in the vast first movement, more rural and pastoral in the second, and graciously animal in the third, rustling with birdsong. Then comes the famous fourth movement with the appearance of man, featuring an excerpt from Nietzsche's Zarathustra ('O man, take heed! '). Into this sombre, dreamy moment erupts the fifth movement, its two choruses creating an ambiance of guileless elation, before the work concludes with an ample and eminently Mahlerian Adagio dedicated to the cruel lessons of life and love.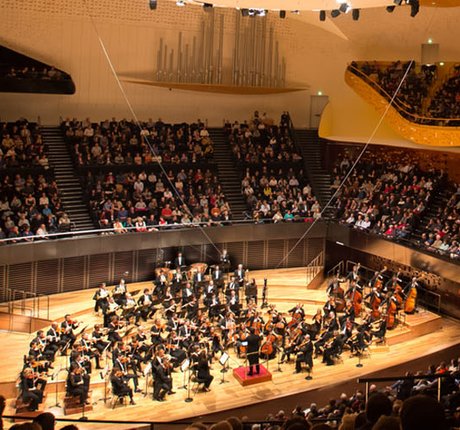 Getting here
Porte de Pantin station
M
5
Paris Underground (Métro) Line 5
3B
Tram 3B
Address
221 avenue Jean-Jaurès, 75019 Paris
To leave after this concert