Symphonic Concert
•
Grande salle Pierre Boulez - Philharmonie
Wolfgang Amadeus Mozart
Concerto pour clarinette
Gustav Mahler
Symphonie n° 6
In this programme of paradox—that of coming to peace from the depths of despair or sensing the abyss in a moment of serenity—the tranquillity of Mozart's Clarinet Concerto stands in contrast to Mahler's Sixth, a tumult of drama, chaos and threats.
To hear it, how could one imagine that the Clarinet Concerto is a work from the end, from the same period as the terrific Requiem? The only indication may be its operatic vocalism, possessing a grace, eloquence and benevolent clarity unparalleled in Mozartian singing. While formidably virtuoso, the music here seems to rise above all doubt or tragedy.
In contrast, it was during one of the few peaceful times in his life, between 1903 and 1905, that Mahler composed his Symphony No. 6—an imposing work that opens with a sombre march, symbolizing a man's 'farewell' to the world. Heavy and infused with anger, the Scherzo exudes a terrible confusion, soon appeased by the Andante with its rural voices and sense of benevolent nature that bring a remission, a temporary balm. With the Finale, fate returns, darker and more implacable than ever. It presents a desperate struggle punctuated by fateful hammer blows. In the words of Mahler, the hero 'receives three blows of fate, the third of which fells him like a tree'.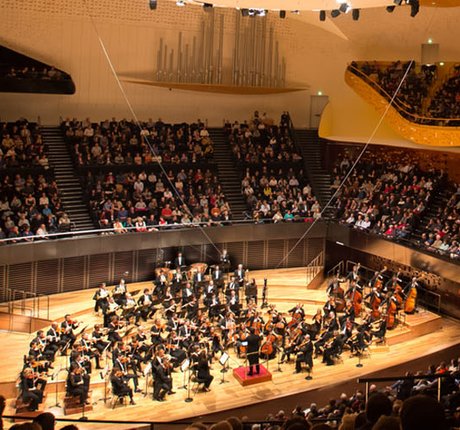 Getting here
Porte de Pantin station
M
5
Paris Underground (Métro) Line 5
3B
Tram 3B
Address
221 avenue Jean-Jaurès, 75019 Paris
To leave after this concert