Symphonic Concert
•
Grande salle Pierre Boulez - Philharmonie
Ludwig van Beethoven
Chant élégiaque
Symphonie n° 9 « Hymne à la joie »
Chœur de l'Orchestre de Paris
Klaus Mäkelä
, conducting
Catriona Morison
, mezzo-soprano
Richard Wilberforce
, choirmaster
A memorable Beethovenian celebration with this inspired pairing of an almost forgotten gem, his Elegiac Song, with the cultural monument that has become an emblem of the European Enlightenment, his Ninth Symphony.
Beethoven's rarely performed Elegiac Song is a circumstantial piece, composed at the request of a friend whose wife had died in childbirth. While it cannot be said to foreshadow Beethoven's final Quartets, it does show a spirit of seeking and speculation characteristic of his late period.
Following the sadness of this first work comes joy as a principle of universal peace with the monumental Ninth Symphony, a pillar of the canon that has figured in countless films and novels. Of its four movements, including a contemplative Adagio, in the spirit of a string quartet, the most illustrious is of course the last, with its introduction of voice and its rousing rendition of Schiller's 'Ode to Joy'. Grandiose in structure, it exudes a deceptive simplicity, possessing a subtlety of detail graspable only on close analysis. This composition is one of the finest in the history of music, and the finale to a work so tremendous that it broke the mould. Indeed, viewing Beethoven's Ninth as unsurpassable, Wagner called it the 'last symphony'.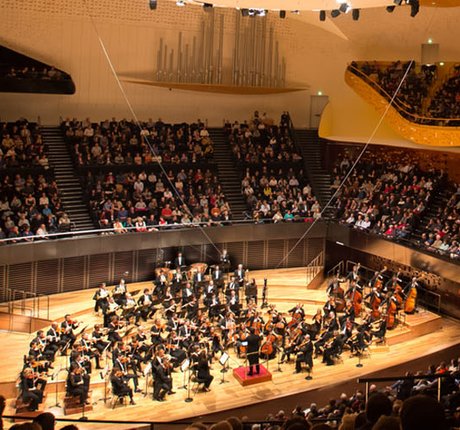 Getting here
Porte de Pantin station
M
5
Paris Underground (Métro) Line 5
3B
Tram 3B
Address
221 avenue Jean-Jaurès, 75019 Paris
To leave after this concert