Vocal Concert
•
Grande salle Pierre Boulez - Philharmonie
•
Antonio Vivaldi
Nisi Dominus
Domine Deus
(extrait du Gloria en ré majeur)
Georg Friedrich Haendel
What passion cannot Music raise and quell !
(extrait d'Ode for St. Cecilia's Day)
Alessandro Marcello
Concerto en ré mineur pour hautbois et cordes
Giovanni Battista Pergolesi
Stabat Mater
Cecilia Bartoli
, soprano
Franco Fagioli
, contre-ténor
Les musiciens du Prince - Monaco
Gianluca Capuano
, conducting
Pergolesi's Stabat Mater, a gem in the liturgical repertoire, is an 'almost-opera' tempered by instrumental and vocal restraint, delicately poised between spiritual exaltation and secular confidence. Who better than Cecilia Bartoli could do justice to its subtlety?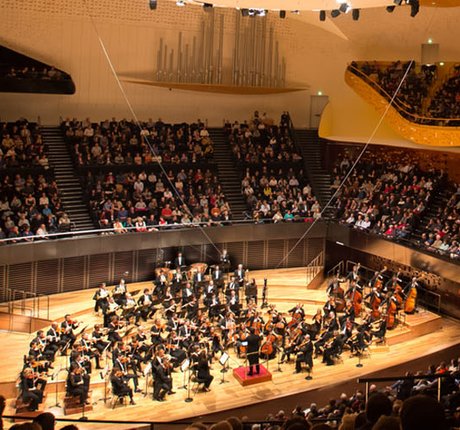 Getting here
Porte de Pantin station
M
5
Paris Underground (Métro) Line 5
3B
Tram 3B
Address
221 avenue Jean-Jaurès, 75019 Paris
To leave after this concert