Vocal Concert
•
Salle des concerts - Cité de la musique
Henri Duparc
L'invitation au voyage
Mel Bonis
Pensées d'automne
Lili Boulanger
Soir sur la plaine
Florent Schmitt
Par la tempête
Gabriel Fauré
Les berceaux
Yves Castagnet
L'invitation au voyage
Choeur de l'Orchestre de Paris
Marc Korovitch
, conducting
Denis Rouger
, conducting
On the theme of Baudelaire and the ideal journey, the genius of French melody is expressed through sumptuous choral scores and transcriptions in this fairy tale of sounds and poetry evoking the sensuality of the sea and the night.
If there is a unique attribute of French post-Romanticism and musical impressionism, it is to have used melody as a vehicle for the most subtle and impalpable impressions, as the painters did with colours. On the wings of poetry—not just Baudelaire's but also that of Sully Prudhomme, Théophile Gautier and Albert Samain—music delves into the mysteries of the night and of the sea, articulating the quest for the ideal and nostalgia for a 'past life'.
The modest elegance of Fauré, the expressive virtuosity of Duparc, adhering closely to prosody, the 'orchestral' choral style of Florent Schmitt, the spirituality of Mel Bonis, and the poetry of Lili Boulanger's Soir sur la plaine, opening with a stunning soprano solo, together form an emotive, nocturnal journey through a succession of choral works and transcriptions, escorted by the piano—in which the heart and soul of a culture and an era come alive.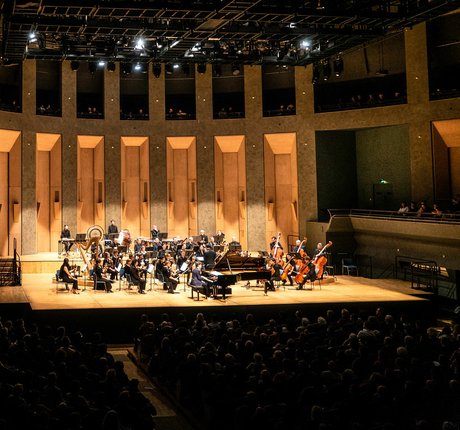 Getting here
Porte de Pantin station
M
5
Paris Underground (Métro) Line 5
3B
Tram 3B
Address
221 avenue Jean-Jaurès, 75019 Paris