Concert
•
Grande salle Pierre Boulez - Philharmonie
•
Duration: about
1h55
with 1 intermission
Wolfgang Amadeus Mozart
Marche funèbre maçonnique
Concerto pour piano n° 22
Thomas Larcher
Symphonie n°2 "Cénotaphe"
Gustav Mahler
Symphonie n°10 (Adagio)
Klaus Mäkelä
, conducting
A Viennese triptych for this concert between light and shade. The Orchestre de Paris, led by its musical director, Klaus Mäkelä, reconciles tradition and modernity, in a program sweeping through three centuries of music.


Composed on the occasion of the death of two brothers of the Masonic lodge 'Beneficence', to which Mozart belonged, the short funeral piece, dominated by the wind instruments, is an unbelievable concentration of expressive pain. It contrasts with the smiling image to be found in Leif Ove Andsnes' Concerto No. 22. 


Thomas Larcher's Symphony No. 2, premiered in 2016, is a tribute to the refugees who perished at sea while trying to reach Europe. "I wanted to explore the forms of our musical past in the light of the developments (musical and human) of which we are a part during our lives," said the composer. This approach is reflected in the Adagio of Mahler's Tenth Symphony, the composer's last completed work, in which Romantic Europe casts its last light and prepares itself for the upheavals of the coming century.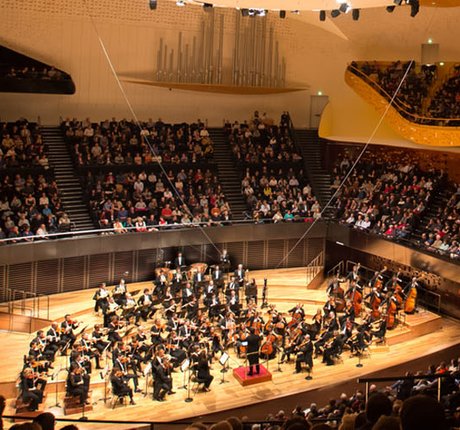 Getting here
Porte de Pantin station
M
5
Paris Underground (Métro) Line 5
3B
Tram 3B
Address
221 avenue Jean-Jaurès, 75019 Paris
To leave after this concert