Concert
•
Grande salle Pierre Boulez - Philharmonie
•
Duration: about
1h41
with 1 intermission
Maurice Ravel
Pavane pour une infante défunte
Béla Bartók
Le Mandarin merveilleux (Suite)
Hector Berlioz
Symphonie fantastique
Esa-Pekka Salonen
, conducting
In a concert marked by enchantment, as part of the virtuoso program, Esa-Pekka Salonen promises to exalt the orchestra. Ravelian charms contrast with the onslaught of Bartók's Mandarin and the sonic profusion of the Symphonie fantastique.


The sound of the words 'infante défunte' (dead princess) inspired Ravel to write a deeply melancholic work that anticipates the princesses and fairy gardens of Ma Mère l'Oye and L'Enfant et les sortilèges. The contrast with Bartók's Mandarin is all the more striking: here we are in a big city, where a character with mysterious powers bursts into a brothel.


Berlioz's Symphonie fantastique reaches out to these two works, which are in stark contrast. As we know, all the superlatives are fitting for this unique score, in which the scale of the means is matched only by the intensity of the musical drama. The well-known "idée fixe" (obsession) unites illustrious orchestral pages. The enchantment of the Bal and the Rêveries – Passions gives way to the infernal atmosphere of the Marche au supplice or the Songe d'une nuit de Sabbat.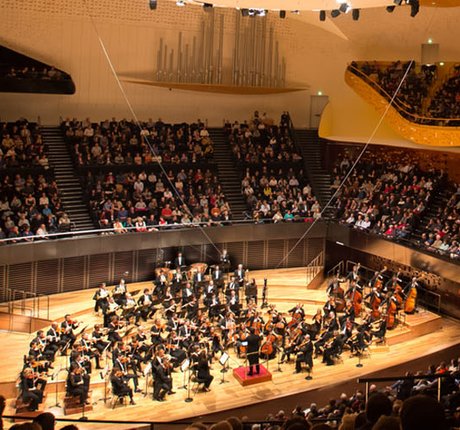 Getting here
Porte de Pantin station
M
5
Paris Underground (Métro) Line 5
3B
Tram 3B
Address
221 avenue Jean-Jaurès, 75019 Paris
To leave after this concert
Parking vélo surveillé (payant sur réservation)