Concert
•
Grande salle Pierre Boulez - Philharmonie
•
Duration: about
1h45
with 1 intermission
Esa-Pekka Salonen
Karawane
(Création française)
Maurice Ravel
Daphnis et Chloé
Chœur de l'Orchestre de Paris
Esa-Pekka Salonen
, conducting
Marc Korovitch
, choirmaster
Ingrid Roose
, choirmaster
Contrasts and complementary atmospheres characterise these two choral and symphonic scores which take us on a journey from the origins of Dadaist fantasy to a legendary Greece. 


It is a privilege to hear Esa-Pekka Salonen conduct his piece Karawane (2014), in which he engages choir and orchestra in the discovery of the 'sound poetry' of Hugo Ball, one of the founders of the 'Dada' movement. The hypnotic textures create a soundscape that is lyrical and indeed wild, in the line of Philip Glass or John Adams.


By contrast, Daphnis et Chloé, a work patiently elaborated and often repeated, evokes the magical Hellad of Longus' novel. Bathed in seductive archaism and unreal light, the writing unfolds a sensual enchantment that does not exclude humour and even brutality, as in the famous War Dance. An emblematic score of French music, in which the choir takes back somewhat, albeit transfigured, the narrative function it encompassed in the time of Aeschylus.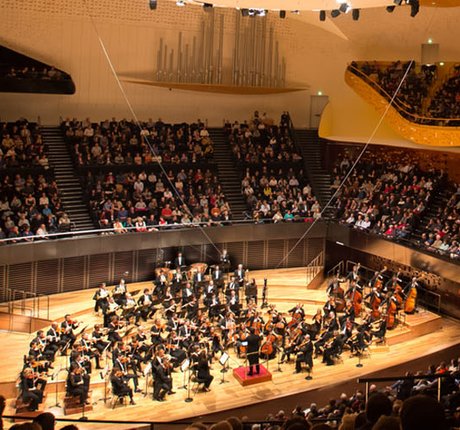 Getting here
Porte de Pantin station
M
5
Paris Underground (Métro) Line 5
3B
Tram 3B
Address
221 avenue Jean-Jaurès, 75019 Paris
To leave after this concert
Parking vélo surveillé (payant sur réservation)