Concert
•
Grande salle Pierre Boulez - Philharmonie
•
Jean Sibelius
La Mort de Mélisande
(extrait de la suite Pelléas et Mélisande, op. 46)
Esa-Pekka Salonen
, conducting
A concert with a decidedly Finnish slant: this mineral and ebullient all-Sibelius programme, under the baton of charismatic conductor Esa-Pekka Salonen, features the sumptuously dramatic Death of Melisande in prelude to the Sixth and Seventh Symphonies.
 
Often hailed as the 'Voice of Finland'—the northern El Dorado of symphonic music—Sibelius poured the best of his astonishing creativity into his orchestral writing, along with much of his exploration in form, colour and the suggestive power of music. Symphonies No. 6 and 7, completed in close succession, are the grand culmination of these ardent pursuits. 
The Sixth is a splendid orchestral study with a charm all its own, and which the composer described as an offering of 'pure spring water'. Its music flows, ever vital, discretely exuberant and effecting simple contrasts in lighting. The programme finale, the Seventh, is a staggering masterpiece, as much for its epic grandeur as for its mastery of simultaneous contrasting tempos. It is the crowning achievement of a symphonic oeuvre unparalleled among 20th-century masters.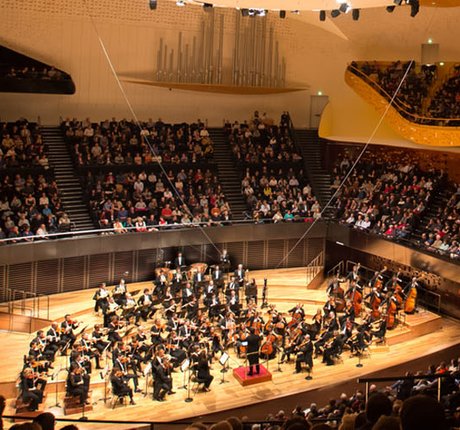 Getting here
Porte de Pantin station
M
5
Paris Underground (Métro) Line 5
3B
Tram 3B
Address
221 avenue Jean-Jaurès, 75019 Paris