Concert
•
For all
•
Grande salle Pierre Boulez - Philharmonie
James Thierré,
conducting, composition, interprétation
Durand Mathias,
guitar, bass, piano
Samuel Dutertre,
danse, actor, technicien
Hélène Escriva,
euphonium, singer, trompette basse
Steeve Eton,
saxophone, clarinet, singer
Damien Fleau,
saxophone, keyboard, bass
Maxime Fleau,
drum kit, percussion, contre-ténor
Gone. Back. Made up. Imaginary. There all along. Mo' Lazare is back with his band of artist friends for a final concert—an intimately ba-rock extravaganza, just as he likes.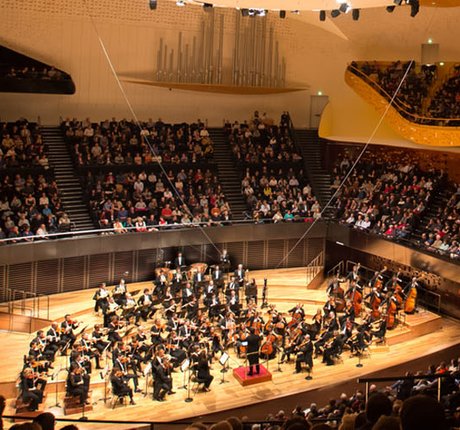 Getting here
Porte de Pantin station
M
5
Paris Underground (Métro) Line 5
3B
Tram 3B
Address
221 avenue Jean-Jaurès, 75019 Paris
To leave after this concert
Parking vélo surveillé (payant sur réservation)