Concert
•
Grande salle Pierre Boulez - Philharmonie
•
Duration: about
1h55
with 1 intermission
Wolfgang Amadeus Mozart
Sérénade n°10 "Gran Partita"
Pierre Boulez
sur Incises
pour ensemble
Michael Wendeberg
, conducting
Due to health issues, Daniel Barenboim has canceled his participation in this concert. He will be replaced by Michael Wendeberg. The programme remains unchanged.
---

With his Boulez Ensemble, Daniel Barenboim pairs the dazzling sur Incises by the ensemble's patron composer with the infinite loops of Gran Partita, a mysterious Mozart opus that he particularly admired.
Coproduction Piano****, Philharmonie de Paris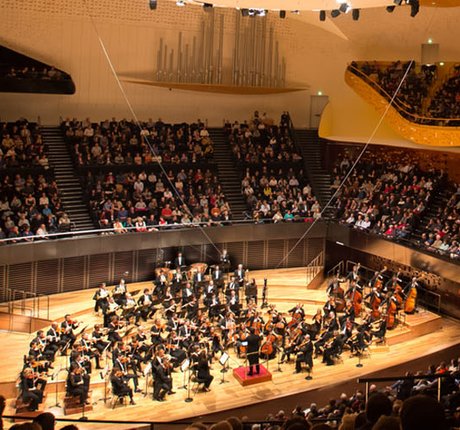 Getting here
Porte de Pantin station
M
5
Paris Underground (Métro) Line 5
3B
Tram 3B
Address
221 avenue Jean-Jaurès, 75019 Paris
To leave after this concert