Concert
•
Grande salle Pierre Boulez - Philharmonie
•
Duration: about
2h50
with 1 intermission
Interpol performing Antics
The poised rock band from New York Interpol are proposing a fresh look on Antics, their second album from 2004.
Interpol came onto the scene in the voraciously vibrant New York of the late '90s, which also saw the birth of the Strokes, The National and the Yeah Yeah Yeahs, among others. Despite the crowding, Interpol immediately stood out due to their sound, references and voice that evoked the English side of post-punk. Their stubborn melancholy permeated even the foursome's most energetic tracks, placing them more in the vein of Joy Division or Echo & the Bunnymen than their New York counterparts. More than twenty years have passed since Turn On the Bright Lights, their first album which left its stamp in history and hasn't lost its shine today, but Interpol remain as spirited as ever. This comes across both in recordings, like the fantastic The Other Side of Make-Believe released last year, and of course on stage, where the now three-member-strong band is revisiting their second album, Antics, a collection of dynamic and well-crafted tracks that were met with roaring success. From its hair-raising rhythms to its flamboyant guitars and mythical melancholy, this classic deserves to be relived.
Opening act : Jehnny Beth
Forever a conduit of electrifying energy, French singer Jehnny Beth transposes the voltaic vibes of her group Savages to a solo setting with a flow of sophisticated songs.
From acting to composing and singing, Jehnny Beth has been honing her talents for more than 15 years, and her instinct never misses. She moved from the big screen to stages the world over, particularly with her group Savages, which enjoyed explosive success and two nominations for the prestigious Mercury Prize. It was her collab with Gorillaz, though, that opened her up to new musical worlds and laid the groundwork for a new approach. The eleven tracks of To Love Is To Live (2020) are all the result of this metamorphosis, and strike a beautiful balance between energy and sophistication reminiscent of Nick Cave. In 2021, the singer-songwriter released the excellent album Utopian Ashes as a duo with Bobby Gillespie (Primal Scream), which was another step toward pop.
Timetable
7:30pm: doors
8pm: Jehnny Beth 
8:40pm: intermission
9:10pm: Interpol
Media
Interpol - Slow Hands
Jehnny Beth - French Countryside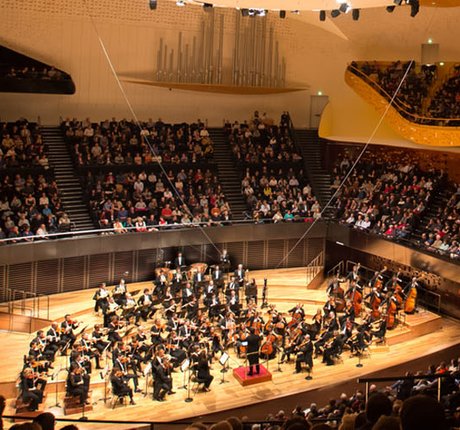 Getting here
Porte de Pantin station
M
5
Paris Underground (Métro) Line 5
3B
Tram 3B
Address
221 avenue Jean-Jaurès, 75019 Paris