Concert
•
Salle des concerts - Cité de la musique
•
Duration: about
2h40
with 1 intermission
High Season (Chloé & Ben Shemie)
A truly psychedelic evening of electronic excursions with High Season, a duo of Chloé and Ben Shemie, accompanied by the honey-dripping melodies of Panda Bear & Sonic Boom, for a retrofuturist tribute to the sacred beginnings of rock and pop.
1/ High Season (Chloé & Ben Shemie)
A leading figure in French electronic and club music, Chloé has a taste for new horizons and collaborations. She already performed at Days Off in 2019, bringing a unique show with classical percussionist Vassilena Serafimova. This year, Chloé is back with a new creative genius, Canadian Ben Shemie, who started Suuns, one of the rare groups creating present-day rock, slamming with hybrid sounds. The pair had already crossed paths in 2017 for Chloé's third album before getting back together to work on The Call, a track crafted as a quirky and curious conversation inspiring both dynamism and daydreaming. The Call falls somewhere between house and ambient and is a gradual, layered creation with a novel musical expression of the exchanges between the artists. Their conversation continues on stage today.
2/ Panda Bear & Sonic Boom
These two nothing short of legendary artists will get the crowd going this summer at the Cité de la musique. One of the founders of Animal Collective, American Panda Bear and his many instruments have played with and pulled apart pop for two decades, sharing some of the most daring electronic experiments. In parallel, English musician Sonic Boom dedicated his life to psychedelic rock with his band Spacemen 3, which he co-founded in 1982 before setting out on countless musical adventures under different personas (Spectrum, E.A.R.) and with different roles (such as a keen producer, having worked in particular on MGMT's best album). Their meeting led to no less than 9 punchy pop hits recorded for Reset, released last year, which is a tribute to the hits of the Beach Boys and Phil Spector over an astonishing sound process.
Media
High Season (Chloé Thévenin & Ben Shemie) – Way Far
Panda Bear & Sonic Boom - Go On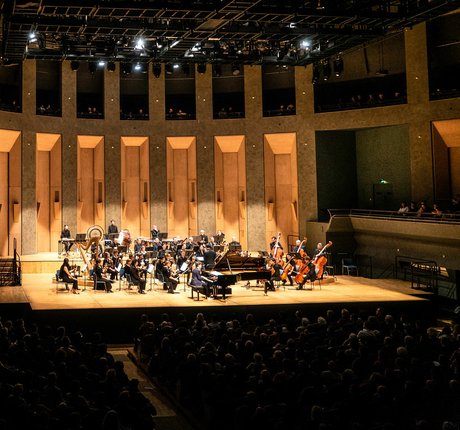 Getting here
Porte de Pantin station
M
5
Paris Underground (Métro) Line 5
3B
Tram 3B
Address
221 avenue Jean-Jaurès, 75019 Paris