Installation
•
For all
•
Espace d'exposition - Philharmonie
Seventeen giant screens for one player: Douglas Gordon and Philippe Parreno's installation Zidane, a 21st century portrait immerses visitors in a poetic, multi-dimensional football match, with a soundtrack that spatialises the sounds of the stadium and original compositions by Mogwai.
THE POETRY OF A FOOTBALL MATCH
In 2005, artists Douglas Gordon and Philippe Parreno came together to produce a documentary filmed in real time during a match between Real Madrid andVillarreal CF. Seventeen synchronised cameras spread out around the Santiago Bernabéu Stadium in Madrid had their lenses focussed on nothing but the figure of Zidane. This film, leagues away from a recording for television, makes the concentration on his face and the extreme precision of his strikes positively palpable for the public.
ZIDANE, A MODERN ICON
The film paints a portrait of French footballer Zinédine Zidane, star of the 1998 FIFA World Cup. By zooming right in on Zidane himself, Parreno and Gordon sought to reveal not only the genius behind this football star, but also the passion that we have for our modern icons. The wide array of cameras used affords viewers a 360-degree perspective of the match, immersing them in a multidimensional space and conferring a feeling of being right there at the player's side.
A STRIKING SOUND EXPERIENCE
The 17 large screens suspended around key parts of the exhibition play specific sounds and create a spatial effect, inviting visitors to stroll through both image and audio. Zidane's breathing, his internal voice, the noise of the pitch, the chants of supporters, the crunch of colliding bodies and kicks of the ball... all these sound elements, overlaid with original music from Scottish post-rockband Mogwai, form a true masterpiece, deftly orchestrated for the space by sound engineer Nicolas Becker.
Producers: Douglas Gordon and Philippe Parreno
Director of photography: Darius Khondji
Original music: Mogwai
Sound design: Nicolas Becker and Cyril Holtz
Media
Omar da Fonseca : « Zidane qui provoque... Ah, le passement de jambes, magnifique ! Centre pied gauche au 2e poteau, Ronaldo... Et voilà, stoïque. Lui, qui convertit l'ordinaire en extraordinaire, évidemment ! »
Omar da Fonseca visite l'installation « Zidane, un portrait du XXIe siècle » à la Philharmonie de Paris
L'icône Zinedine Zidane
Omar da Fonseca : « Les premiers mots qui me viennent, pour essayer de dire quelque chose sur Zidane, c'est : icône, légende, unique. On dit que les génies peuvent tout oser, et c'est à ça qu'on les reconnaît. Et je crois qu'il incarne cet aspect-là. Et surtout, tout le monde voudrait jouer comme Zidane. Sauf que lui ne joue comme personne. Ce n'est pas juste un joueur, c'est surtout un joueur juste. Il a un corps aimable. On peut dire qu'il est en harmonie : son cerveau, son corps, ses bras... Tout est fluide. Il n'est jamais crispé. Ses muscles sont toujours en souplesse. Je crois qu'il a apporté cet aspect-là à un jeu qu'on juge parfois viril, avec des contacts un peu plus bruts. Le ballon est son ami. On dit tout le temps qu'il a semé le football pour cueillir des émotions, et je crois que c'est exactement ça. »
Vivre le football sous un angle original
Omar da Fonseca : « Le son est bon.
C'est une belle manière de sublimer le spectacle d'un match de foot. D'abord, le fait de s'attarder beaucoup plus sur des images qu'on ne voit jamais quand on est en direct ou dans le stade. Là, on a la possibilité de suivre l'action alors que le jeu se passe ailleurs. Donc on voit des visages, des joueurs qui s'interpellent, on a une autre sensation que lorsqu'on est en direct. Parce qu'il y a aussi beaucoup de caméras et ça montre des situations diverses, des sensations diverses. Et le son donne une sorte de vibration. On a l'impression que ça descend des tribunes, ce murmure qui donne un peu le sentiment qu'il y a un scénario qui se joue, parce qu'un match de foot, c'est de l'art, c'est de la vie. Il y a des doutes, des crispations, de l'émotion. Il y a un peu de frustration aussi, quand on loupe. Il y a plein de sentiments et d'émotions. Et le fait d'avoir beaucoup d'images dans ce sens-là, retransmet ce que vivent les protagonistes, et aussi le public, qu'on voit souvent derrière. Et c'est assez sympa parce qu'eux-mêmes reçoivent des émotions et les expriment. Ils les transmettent, en se prenant la tête, en faisant des grimaces. Donc c'est un moment vivant. Ça montre un match de football autrement. »
Nostalgie de l'ère « Galactique » du Real
Omar da Fonseca : « Roberto Carlos. Ah, il y a Samuel qui jouait aussi, à l'époque ?
Déjà, lorsqu'on se dit qu'une équipe comme le Real Madrid faisait jouer en même temps Raúl, Ronaldo, Beckham, Zidane, Figo, Roberto Carlos... C'est contraire à la méthodologie actuelle. Maintenant, on parle d'équilibre, on dit qu'on ne peut pas essayer d'avoir des équipes aussi fortes en attaque. Or, à cette époque-là, justement, la notion de supériorité devait être montrée à chaque fois. Et Villarreal, c'est quand même une équipe... Robert Pirès y a joué, et on peut parler de Riquelme, de Forlán ou de Senna, qui a été naturalisé espagnol et qui a gagné la Coupe du monde et le championnat d'Europe avec l'Espagne.
Il y a des aspects techniques qui sont plus relevés. Je ne sais pas si c'est parce qu'à l'époque, le côté athlétique était moins important. Le joueur avait un peu plus de temps, un peu plus d'espace pour imaginer l'action, la préparer, réfléchir et exécuter ce qu'il voulait faire. Il y a plein de fois où on se souvient du moment actif d'une action, et pouvoir la revoir, ça fait renaître de belles sensations. »
Outro
Omar da Fonseca commente l'action du but de Ronaldo, sur une passe de Zidane : « Zidane : la provocation, le passement de jambes... Et voilà ! Que c'est subtil, délicat ! Son pied gauche pour centrer, Ronaldo, le but. Le public exulte, mais c'est lui qui convertit l'œuvre ordinaire en extraordinaire, l'habitude de pouvoir être décisif. L'icône, la légende, l'unique, celui qui joue comme personne, il est là, encore une fois, Zidane ! »
Zidane, un portrait du XXIe siècle
Une œuvre visuelle et sonore de Douglas Gordon et Philippe Parreno présentée jusqu'au 7 janvier 2024 à la Philharmonie de Paris
1 match : Real Madrid – Villarreal (23 avril 2005)
17 écrans
Musique originale : Mogwai
Son : Nicolas Becker et Cyril Holtz
Crédits
Merci à Omar da Fonseca et à Roman da Fonseca
Extraits du film « Zidane, un portrait du XXIe siècle »
Courtesy des artistes © Philippe Parreno & Douglas Gordon. Anna Lena Films.
Musique de Mogwai
(P) 2006 PIAS / WALL OF SOUND LTD
ISRC : GB-ENL-06-00624
Avec l'aimable autorisation de (PIAS)
Entretien : Maxime Guthfreund
Réalisation : Laurent Sarazin – Clément Gaulthier-Falguière, Imaginé productions
© Cité de la musique – Philharmonie de Paris, 2023
Omar da Fonseca visite l'installation « Zidane, un portrait du XXIe siècle »
Zinedine Zidane vu par Lilian Thuram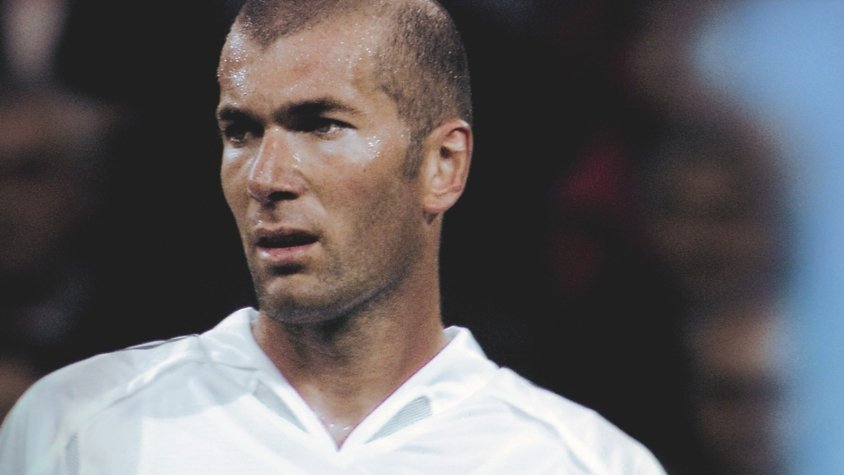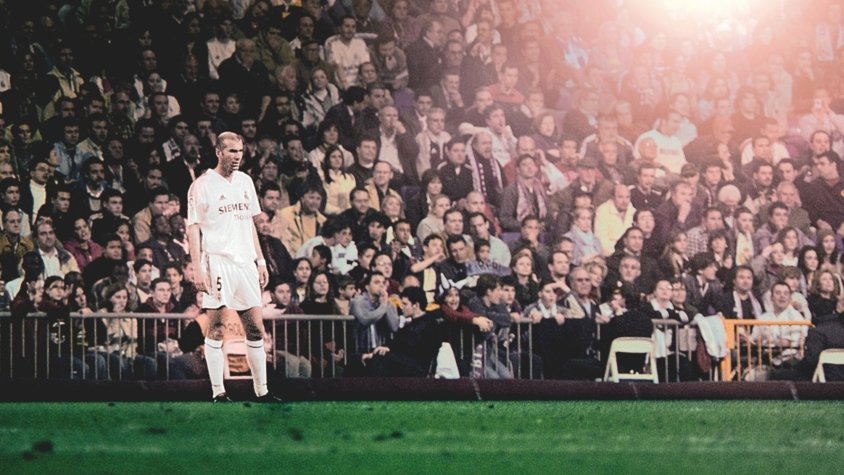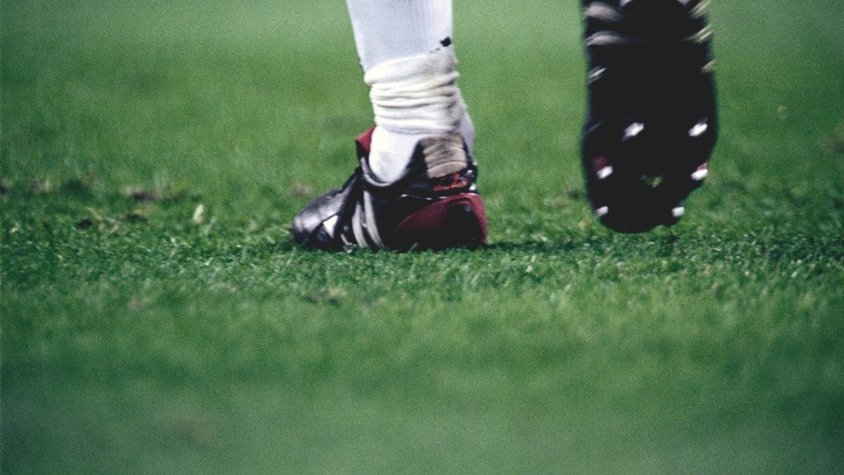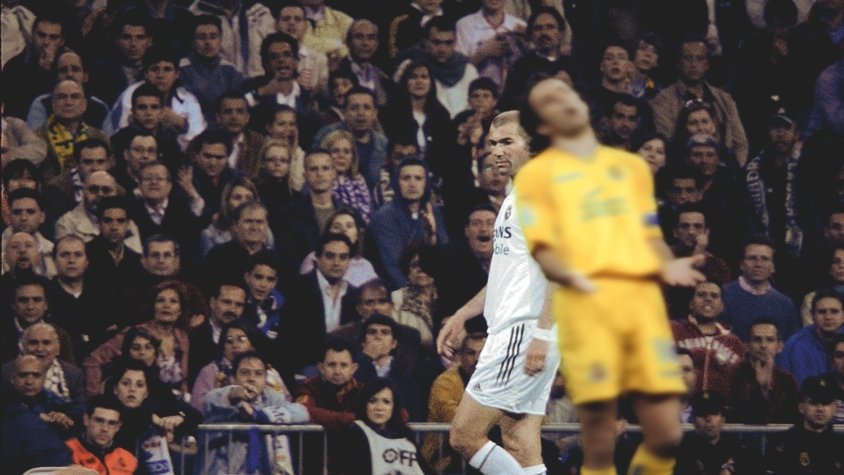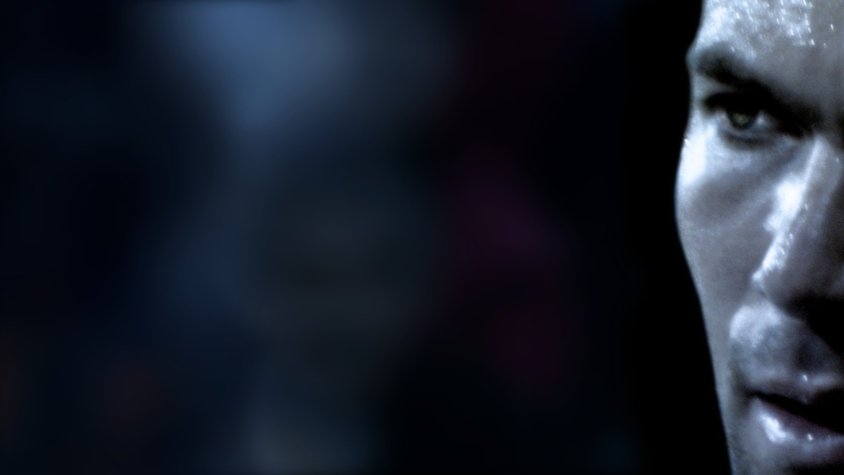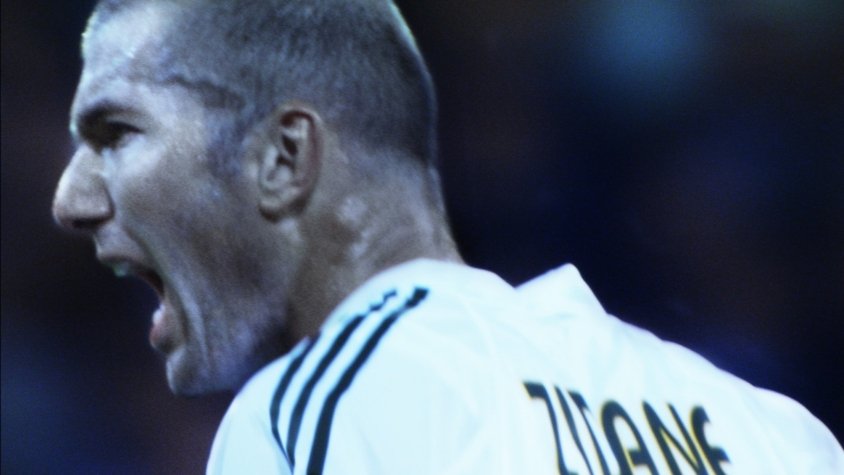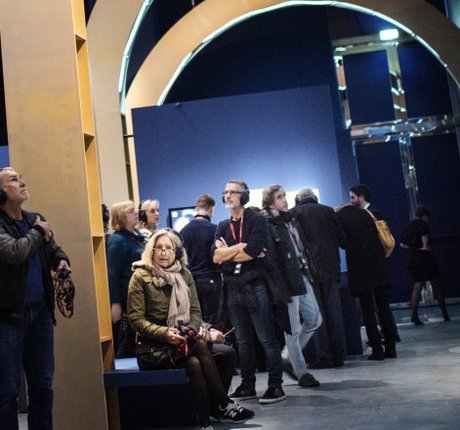 Getting here
Porte de Pantin station
M
5
Paris Underground (Métro) Line 5
3B
Tram 3B
Address
221 avenue Jean-Jaurès, 75019 Paris