Grande salle Pierre Boulez - Philharmonie
Program
Opéra avec prologue, onze scènes et épilogue
Livret de Pascal Dusapin et Beate Haeckl, d'après Heinrich von Kleist
Distribution
Choeur de chambre Accentus
Ariane Matiakh
, conducting
Christel Loetzsch
, Penthesilea
Marisol Montalvo
, Prothoe
Noa Frenkel
, Oberpriesterin
Richard Wilberforce
, choirmaster
Thierry Coduys
, Dispositif électroacoustique
A tragedy of love, as well as urges and bestiality, the story of Penthesilea, Queen of the Amazons, and the hero Achilles is hoisted by Kleist to horrific heights, with the queen devouring her lover after slaying him.

For this paroxysmal tale, which is not without moments of tenderness, Pascal Dusapin weaves a fascinating and obsessive orchestral tapestry, celebrating the ritual of brutality and love. He weaves dark layers of sound streaked with rhythmic flashes, through which the colours of the soloists emerge (cymbalom, alto flute, muted trumpet), supporting a vocal expressiveness both savage and sensual, in which the purity of song is opposed to talking and screaming.
It was in 2015 at La Monnaie in Brussels that Pascal Dusapin, faithful to his fascination with Greek myths, premiered his Penthesilea. Born of a collaboration with German playwright Beate Haeckl, the libretto is a 'rewriting/variation' on one of Heinrich von Kleist's most complex and violent plays, Penthesilea (1808), which had already inspired a symphonic poem by Hugo Wolf.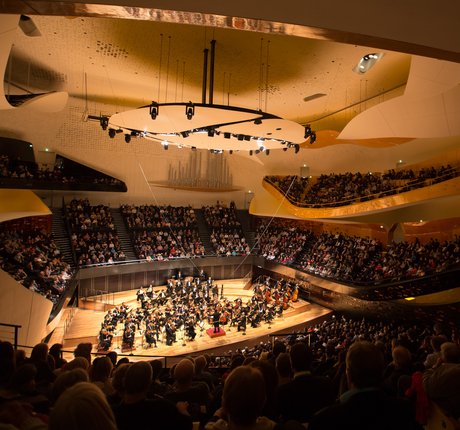 Getting here
Porte de Pantin station
M
5
Paris Underground (Métro) Line 5
3B
Tram 3B
Address
221 avenue Jean-Jaurès, 75019 Paris
To leave after this concert