Family opera
•
for ages 10+
•
Grande salle Pierre Boulez - Philharmonie
•
Chantons avec "Olympe la Rebelle"
Livret de Violaine Fournier
Musique d'Isabelle Aboulker
With&nbsp
Orchestre National d'Île-de-France
Chloé Dufresne
, conducting
Marine Chagnon
, mezzo-soprano
Julien Clément
, baritone
Sophie Boucheron
, choirmaster
And&nbsp
Chœurs d'élèves d'Ile-de-France
Olympe de Gouges was a lifelong champion for women's rights and the abolition of slavery. An outspoken author and activist, inspired by ideas of the Enlightenment, she published her Declaration of the Rights of Women and of the Female Citizen in 1791. A friend of Danton, she was executed by guillotine in 1793, during the Reign of Terror, at age 45. In bringing her life story to the stage, Violaine Fournier and Isabelle Aboulker have resurrected an extraordinary woman.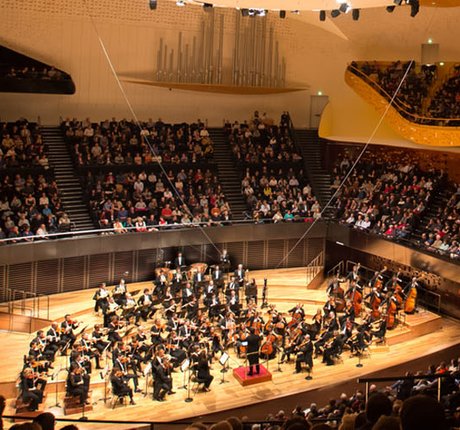 Getting here
Porte de Pantin station
M
5
Paris Underground (Métro) Line 5
3B
Tram 3B
Address
221 avenue Jean-Jaurès, 75019 Paris