Piano Recital
•
Grande salle Pierre Boulez - Philharmonie
•
Duration: about
1h50
with 1 intermission
Première partie
Ludwig van Beethoven
Sonate n°18 op. 31 n°3
Arnold Schönberg
Suite, op. 25
György Ligeti
Étude n° 6 "Automne à Varsovie"
Étude n° 13 "L'escalier du diable"
Seconde partie
Alexandre Scriabine
Sonate n°3, op. 23
Isaac Albéniz
Iberia, livre , n°1 "Malaga"
Iberia, livre 3, n°3 "Lavapiés"
Nikolaï Kapustin
Prélude op. 53 n°11
Almost ten years after she burst onto the international music scene, the virtuoso and flamboyant Yuja Wang remains a peerless phenomenon in the piano world.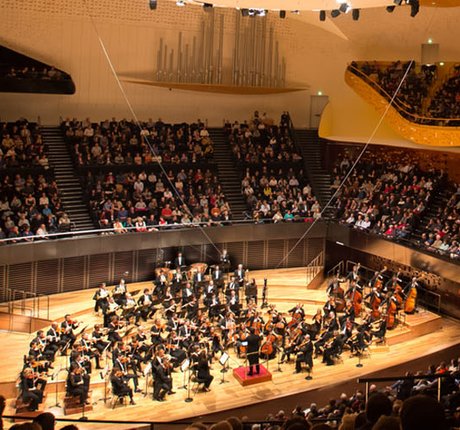 Getting here
Porte de Pantin station
M
5
Paris Underground (Métro) Line 5
3B
Tram 3B
Address
221 avenue Jean-Jaurès, 75019 Paris
To leave after this concert
Parking vélo surveillé (payant sur réservation)