Piano Recital
•
Grande salle Pierre Boulez - Philharmonie
Arnold Schönberg
Six petites pièces pour piano op. 19
Luigi Nono
... sofferte onde serene...
, pour piano et bande magnétique
Frédéric Chopin
Mazurka en Ut mineur Opus 56 n°3
Barcarolle en fa dièse majeur op. 60
Alvise Vidolin
, sound projection, (pièce de Luigi Nono)
Due to health reasons, Maurizio Pollini is forced to cancel this concert.
---

More than sixty years of performing have not diminished Pollini's love for his instrument. The Italian pianist says his recitals, which he aims to keep giving until his final breath, are rare moments of musical communion.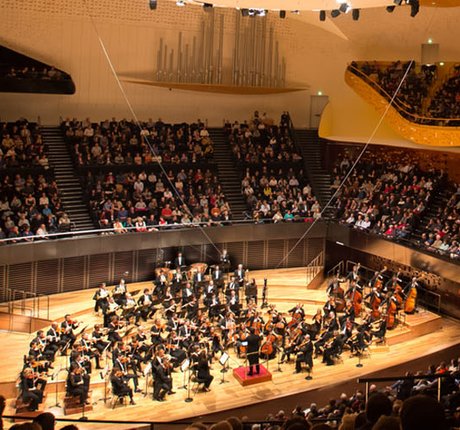 Getting here
Porte de Pantin station
M
5
Paris Underground (Métro) Line 5
3B
Tram 3B
Address
221 avenue Jean-Jaurès, 75019 Paris
To leave after this concert