Piano Recital
•
Grande salle Pierre Boulez - Philharmonie
•
Duration: about
2h15
with 1 intermission
Johann Sebastian Bach - Franz Liszt
Prélude et Fugue en la mineur BWV 543
Ludwig van Beethoven
Sonate n°17 op. 31 "La Tempête"
Sonate n° 23 "Appassionata"
Franz Schubert - Franz Liszt
« Ständchen »
« Gretchen am Spinnrade »
Franz Liszt
Rhapsodie hongroise n°6
Igor Stravinski
Petrouchka
Trois mouvements
Khatia Buniatishvili
, piano
Khatia Buniastishvili, the piano 'phenomenon', in a solo recital. A musician of great artistry, with a deeply personal voice.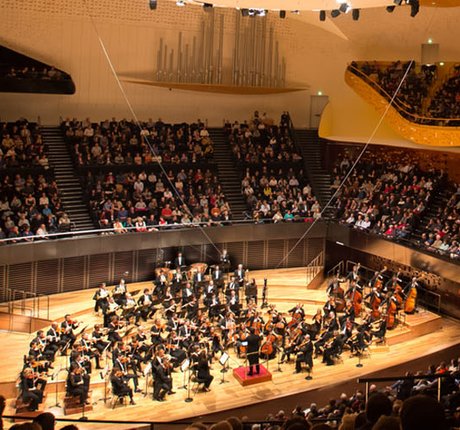 Getting here
Porte de Pantin station
M
5
Paris Underground (Métro) Line 5
3B
Tram 3B
Address
221 avenue Jean-Jaurès, 75019 Paris