Grande salle Pierre Boulez - Philharmonie
Program
Maurice Ravel
Le Tombeau de Couperin
Béla Bartók
Concerto pour alto
Le Mandarin merveilleux (Suite)
They express their boldness in different ways, and yet at times their styles do converge: Bartók and Ravel are unequivocally two great masters of musical modernity to whom this dense programme pays tribute.

Bartók's orchestral suite drawn from his expressionist ballet The Miraculous Mandarin is a brilliant score, constructing a surprising mix of raw realism and fantastical elements, the industrial buzz of the city and Orientalist echoes. The later Viola Concerto honours the warm timbre of the soloist instrument in an exquisite rhapsody leading to moments of lyrical meditation, as if suspended. 
On the Ravel side, Le Tombeau de Couperin, initially for piano, pays a double tribute to those who died in World War I and the master of French baroque. Yet the tone is not funerary nor is there a spirit of pastiche in this eminently personal score. As for the orchestral crescendo of his Bolero, which was met with a cry of  'Nonsense!' at its premiere, it would become one of the most popular scores in the entire symphonic repertoire, and remains a marvellous tribute to the instrumental timbres.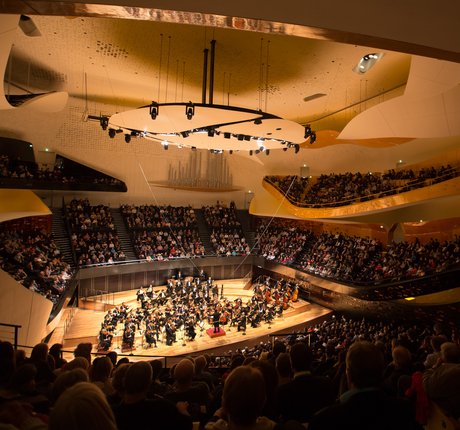 Getting here
Porte de Pantin station
M
5
Paris Underground (Métro) Line 5
3B
Tram 3B
Address
221 avenue Jean-Jaurès, 75019 Paris
To leave after this concert