Grande salle Pierre Boulez - Philharmonie
Program
Lili Boulanger
D'un matin de printemps
Richard Strauss
Lieder orchestrés
Johannes Brahms
Symphonie n° 4
Distribution
Christoph Eschenbach
, conducting
A listening experience heightened by the affinities between the works in the programme: Lili Boulanger offers harmonic density rivalling that of Strauss, who himself perpetuates the tradition of Brahmsian lyricism.

Infused with a mythical quality, Brahms's Symphony No. 4 is a masterpiece featuring epic themes, enchanting breakaways and the rigour of pre-classical form, especially in its supremely masterful Finale constructed from variations on a Bach cantata. Its Apollonian serenity is echoed in the limpid, sometimes vehement verve of Lili Boulanger's 'happiest' score, Of a Spring Morning, remarkable in the richness of its harmony, including moments of impressionistic colours.
The concert concludes with Renée Fleming interpreting Strauss's orchestral lieder—a late bloom of romantic culture which, like a stunning elegy, offers a lyrical and poetic ode: a sumptuous, sometimes devastating adieu to the age of musical magic.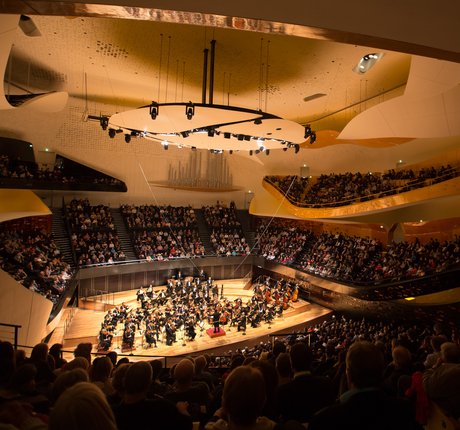 Getting here
Porte de Pantin station
M
5
Paris Underground (Métro) Line 5
3B
Tram 3B
Address
221 avenue Jean-Jaurès, 75019 Paris
To leave after this concert