Symphonic Concert
•
Grande salle Pierre Boulez - Philharmonie
•
Duration: about
1h46
with 1 intermission
Sergueï Prokofiev
Suite scythe
Magnus Lindberg
Concerto pour piano
(création française)
Piotr Ilitch Tchaïkovski
Symphonie n° 6 "Pathétique"
Here on display, two contrasting icons of Russian art: the passionate romanticism of Tchaikovsky and the 'barbaric' modernity of Prokofiev; along with a special event: the premiere of Lindberg's new Piano Concerto under the electrifying fingers of Yuja Wang.
Based on a ballet project conceived with Diaghilev, the Scythian Suite paints a picture of a primitive, pagan world, in the spirit of Stravinsky's Rite of Spring. Stamping, strident dissonance and instrumental cries give way to dreamily smooth melodies and the crystalline sound of the celesta.
Tchaikovsky's 'Pathétique' Symphony, imposing and sublime, is often interpreted as a 'self-Requiem'. In its four movements, including a Finale legendary for its heart-breaking inflections, is encoded the recapitulation of a passionate and tormented life. Tumult, a sense of implacable fate, and moments of religious elevation appear in turn in this illustrious score, which the composer originally called 'tragic'.
Lastly, Yuja Wang has the honour of performing the French premiere of the latest Concerto by Finnish composer Magnus Lindberg, a master of rhythm and true magician of sound.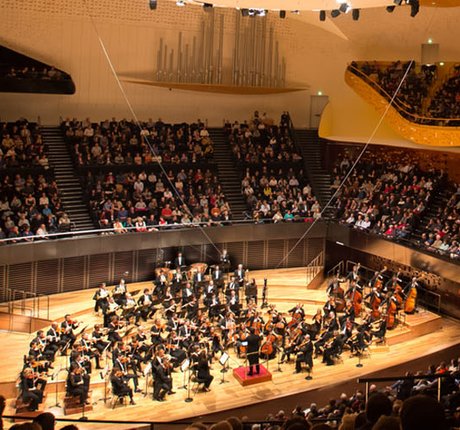 Getting here
Porte de Pantin station
M
5
Paris Underground (Métro) Line 5
3B
Tram 3B
Address
221 avenue Jean-Jaurès, 75019 Paris
To leave after this concert