Symphonic Concert
•
Grande salle Pierre Boulez - Philharmonie
•
Duration: about
1h45
with 1 intermission
Igor Stravinski
Symphonies d'instruments à vent
Esa-Pekka Salonen
Sinfonia concertante pour orgue et orchestre
Création française
Jean Sibelius
Symphonie n° 2
Esa-Pekka Salonen
, conducting
Vast and fertile Finland dominates this programme, with the exceptional premiere of Salonen's Sinfonia concertante for organ and orchestra and the most stirring of Sibelius' Symphonies, while Stravinsky, with his love for acoustic precision, celebrates the wind instruments. 
In 1921, Stravinsky composed his Symphonies for Wind Instruments as a tribute to Claude Debussy, although he did not attempt to imitate the style of his predecessor. The stunning musical blocks unified by a choral melody are in his own style, with the distinctive sharpness and litany we know from his Rite of Spring and Les Noces.
With its epic grandeur and romantic accents, Sibelius' Symphony No.2 has become almost an anthem and a symbol of resistance against Russian imperialism. Yet with its fragmented themes, sometimes improvised aspects, and novel blends of timbres, it remains astonishingly modern. From one Finnish master to another, the Orchestre de Paris and Olivier Latry, appointed organist at Notre-Dame de Paris, have the honour of premiering the Sinfonia concertante for organ and orchestra of one of the most prolific composers of our time, Esa-Pekka Salonen.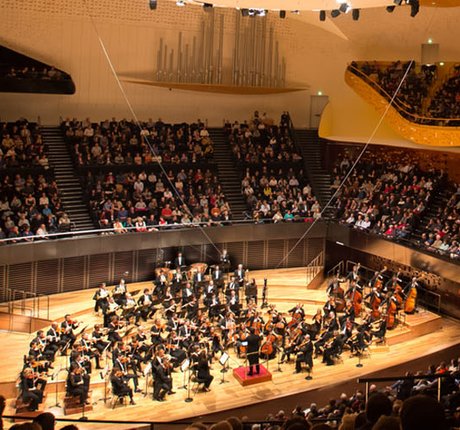 Getting here
Porte de Pantin station
M
5
Paris Underground (Métro) Line 5
3B
Tram 3B
Address
221 avenue Jean-Jaurès, 75019 Paris
To leave after this concert