Symphonic Concert
•
Grande salle Pierre Boulez - Philharmonie
•
Duration: about
1h37
with 1 intermission
Franz Schubert
Symphonie n° 1
Symphonie n° 9 " La Grande "
Herbert Blomstedt
, conducting
An immense symphonic oeuvre opens and closes in this programme, featuring the melodic genius of Schubert, with its peaks of emotionality, gathered here and shared with us by a legendary conductor.
Composed by Schubert at age sixteen, while he was still studying under Salieri, his Symphony No.1 bears the influence of Haydn and Mozart. The youthfulness and the abundance of themes, and the tone of confidence adopted in the Andante, leave no doubt as to the brilliant career before him.
At the other end of the journey is his final Symphony, No.9, which, alas, Schubert never heard performed. With its four movements, including a Finale among the greatest in the repertoire, it deploys the infinite richness of his ideas and atmospheres, carried by a sense of drama woven from paroxysm, moments of silence, and innovative modulations. An echo of Beethoven's 'Ode to Joy' can even be heard in this score, which, in its perfection, pays tribute to the entire symphonic art.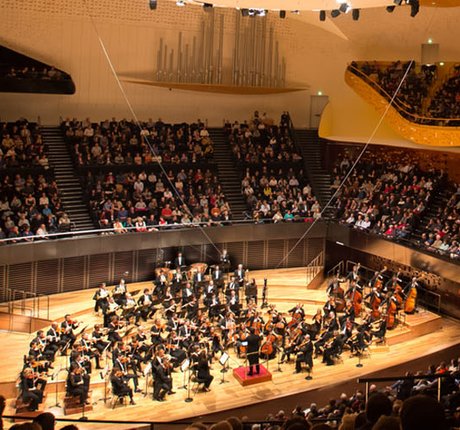 Getting here
Porte de Pantin station
M
5
Paris Underground (Métro) Line 5
3B
Tram 3B
Address
221 avenue Jean-Jaurès, 75019 Paris
To leave after this concert