Symphonic Concert
•
Grande salle Pierre Boulez - Philharmonie
Franz Schubert
Symphonie n° 8 "Inachevée"
Anton Bruckner
Symphonie n° 9
Philippe Jordan
, conducting
It is not uncommon for unfinished scores to be the most accomplished, as this programme attests with Schubert's most mysterious symphony, an emblem in the repertoire, and Bruckner's masterful final opus steeped in metaphysical introspection.
A sombre motif in the low strings, a plaintive oboe melody: from the opening bars, the 'Unfinished' Symphony draws us into Schubertian mystery, where song turns dramatic, penetrated by desolation verging on terror. Left with only two movements—the second more soothing than the first—this incomplete work is anything but unaccomplished, standing as one of the pinnacles of musical romanticism.
In counterpoint, what better reply than Bruckner's Ninth, which the ailing composer was unable to finish? Of this opus dedicated to 'dem lieben Gott' ('to the good Lord'), we have three movements: the 'solemn and mysterious' first, where the tension is carried by imperious horns; the hammering second, like a Dantean race to the abyss, reminiscent of Stravinsky; and then a concluding, testamentary Adagio, including a chorale under which the composer noted 'Abschied vom Leben' ('Farewell to life'). Whether it reflects the anguish of a dying man or the trusting resignation of one placing himself in the hands of his creator, is up to each listener to decide.
Media
Franz Schubert : Symphonie n°8 « Inachevée » - Chamber Orchestra of Europe, Trevor Pinnock (direction)
Anton Bruckner : Symphonie n° 9 - Staatskapelle Berlin, Daniel Barenboim (direction)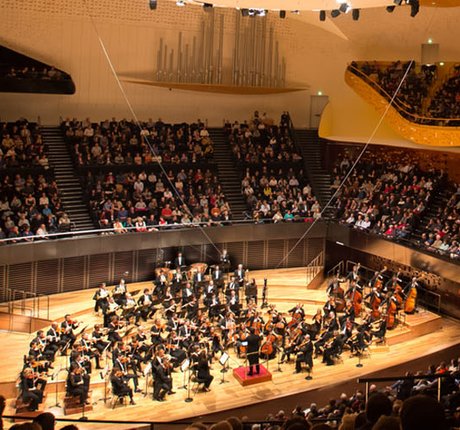 Getting here
Porte de Pantin station
M
5
Paris Underground (Métro) Line 5
3B
Tram 3B
Address
221 avenue Jean-Jaurès, 75019 Paris
To leave after this concert