Symphonic Concert
•
Grande salle Pierre Boulez - Philharmonie
Johann Sebastian Bach
Fantaisie et Fugue (orchestration d'Edward Elgar)
Edward Elgar
Sea Pictures
Paul Hindemith
Ragtime (wohltemperiert)
Symphonie "Mathis le peintre"
Esa-Pekka Salonen
, conducting
Nina Stemme
, mezzo-soprano
Exploring the musical notion of image this season, Esa-Pekka Salonen leads the orchestra in examining the mysteries of painting and offers a colourful homage to the iconic father figure of music, Bach.
Questions around the imitative properties of music, and 'pictorial' possibilities in acoustic art, are surely some of the most complex in aesthetic fields. Esa-Pekka Salonen deepens these reflections with Hindemith's Symphony 'Matthias the Painter', drawn from his opera about Matthias Grünewald, around whose multi-panel Isenheim Altarpiece the symphony movements are structured.
Continuing on the theme of sound and image, Elgar's Sea Pictures comprises five melodies based on poems by different authors, with Wagnerian echoes, all evoking the changing faces of the sea.
Bach, a devout Lutheran, was suspicious of visual depictions, but as an organist, he had a sense of acoustic space which comes through in Elgar's beautiful orchestration of Fantasia and Fugue (BWV 537), written during the Weimar period. Finally, we return to Hindemith with his Ragtime, based on one of the fugues from the Well-Tempered Clavier, a humorous yet fervent homage to the venerable Bach.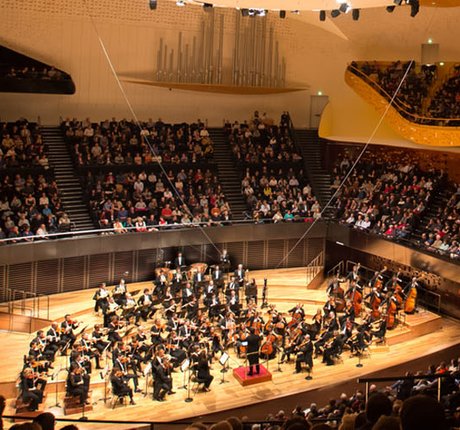 Getting here
Porte de Pantin station
M
5
Paris Underground (Métro) Line 5
3B
Tram 3B
Address
221 avenue Jean-Jaurès, 75019 Paris
To leave after this concert