Symphonic Concert
•
Grande salle Pierre Boulez - Philharmonie
Unsuk Chin
Œuvre nouvelle
Chœur de l'Orchestre de Paris
Chœur de jeunes de l'Orchestre de Paris
Chœur d'enfants de l'Orchestre de Paris
Andrés Orozco-Estrada
, conducting
Rémi Aguirre Zubiri
, chef de choeur associé
Edwin Baudo
, chef de choeur associé
Désirée Pannetier
, cheffe de choeur associée
Béatrice Warcollier
, cheffe de choeur associée
Richard Wilberforce
, choirmaster
A programme that moves between religiousness and paganism—from table to altar—of Carmina Burana. As a bonus, a new work by Korean composer Unsuk Chin, master of colours and dreamy textures.
A mix of sacred and profane also characterizes the score of Carmina Burnana, whose famous chorus 'O Fortuna' accompanied the horse-riding scenes in the film Excalibur. Atypical, anachronistic and immensely popular, Carl Orff's Cantata is both bawdy and spiritual, celebrating, with the 'carmen', the unifying power of music.
Joining this touchstone in the repertoire, a new work by Unsuk Chin, a major figure in music today, draws us into the contemplation of dreamlike worlds.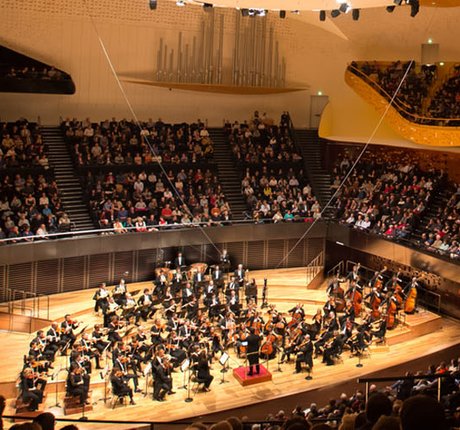 Getting here
Porte de Pantin station
M
5
Paris Underground (Métro) Line 5
3B
Tram 3B
Address
221 avenue Jean-Jaurès, 75019 Paris
To leave after this concert