Symphonic Concert
•
Grande salle Pierre Boulez - Philharmonie
Esa-Pekka Salonen
, conducting
For this 'Carte blanche' concert entrusted to Esa-Pekka Salonen, the programme centres around space itself, with Magnus Lindberg's impressive Kraft followed by an exploration of sound spaces, at the cutting edge of contemporary music. 
Composed in 1985 for soloists and orchestra, Kraft is the flagship work of Finnish composer Magnus Lindberg, who earlier in the same decade studied in France with Vinko Globokar and Gérard Grisey. This score marked the start of Lindberg's use of the computer as a compositional tool, and he designed it as a powerful study in rhythmic interpolations, obtaining violent mass effects, while the movements of the conductor and soloists inscribe the sound event in space.
Because they are central to the work of many composers today, the notions of musical 'trajectory' and spatial sound convinced Esa-Pekka Salonen to invite young conductors to continue the exploration of sonic spaces and frontiers with new works here before a Parisian audience.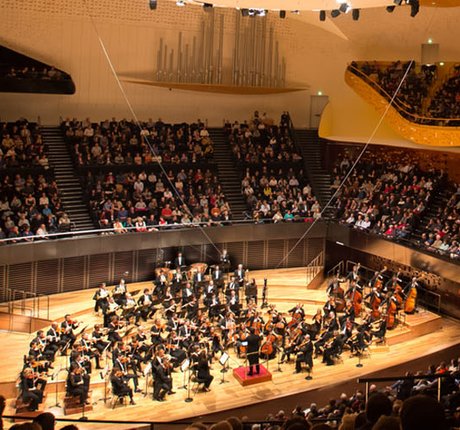 Getting here
Porte de Pantin station
M
5
Paris Underground (Métro) Line 5
3B
Tram 3B
Address
221 avenue Jean-Jaurès, 75019 Paris
To leave after this concert