Vocal Concert
•
Salle des concerts - Cité de la musique
•
Veljo Tormis
Forgotten peoples
Choeur de l'Orchestre de Paris
Ingrid Roose
, conducting
Novel sounds, authenticity of traditions and closeness to nature characterise the art of Veljo Tormis—a fervent ode to endangered cultures, captured here in a magnetic musical and visual journey, in the company of shamans, into the Finno-Ugric landscape.
Born in 1930 and trained at the Talinn Conservatoire, Veljo Tormis always focused on choral music, magnifying and recreating the folklore of his native Estonia, not unlike Zoltán Kodály did in Hungary. His harmonic colours and secret polyphonies cast traditional material in a new light, although the folk inspirations he draws from can also be heard authentically in his work, such as regilaul, the Estonian runo song.
The Forgotten Peoples project has a dual aim, both cultural and ecological: accompanied by projected images, it seeks to evoke the little-known or forgotten Finno-Ugric landscapes and peoples. Guided by a magician of sound and voice, we discover the Lives, the Votes, the Izhorians, the Ingrians, the Veps, the Carelians, and their sometimes pastoral, sometimes tragic histories.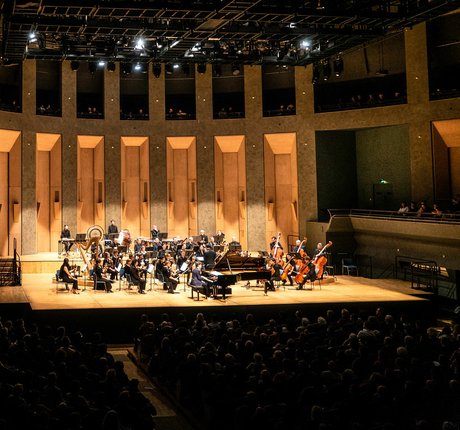 Getting here
Porte de Pantin station
M
5
Paris Underground (Métro) Line 5
3B
Tram 3B
Address
221 avenue Jean-Jaurès, 75019 Paris