Grande salle Pierre Boulez - Philharmonie
•
Duration: about
1h55
with 1 intermission
Program
Robert Schumann
Concerto pour piano
Anton Bruckner
Symphonie n° 7
Distribution
Daniel Harding
, conducting
Two scores at the height of Romanticism, both of which were triumphs at the time of their premiere, performed together during an exceptional evening.
Superbly inspired, Schumann's Concerto is like a poem for orchestra with piano necessarily included, in which the natural lyricism, imposing itself as a flow, is born of a permanent fusion between the orchestra and the soloist. Premiered by Clara Schumann in 1845, it immediately won the public's favour with its three perfectly balanced movements, in which melodic effusion vies with chamber colours and conquering vigour. 
In 1884, Bruckner enjoyed one of the rare public successes of his career with his Symphony No. 7, later used by Visconti in Senso. Rigour of form, recourse to learned counterpoint, majestic sound textures and liturgical solemnity make this the most typically Brucknerian of scores. The famous Adagio is undoubtedly one of the composer's most beautiful works, in which the low strings and tubas intone a desolate theme, the musical "tomb" of the master Richard Wagner.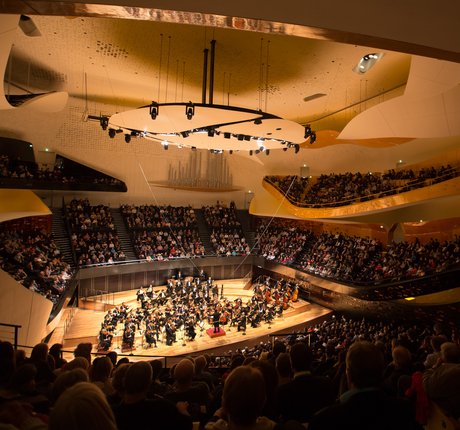 Getting here
Porte de Pantin station
M
5
Paris Underground (Métro) Line 5
3B
Tram 3B
Address
221 avenue Jean-Jaurès, 75019 Paris
To leave after this concert