Johannes Brahms
Trio pour clarinette, violoncelle et piano
Quintette pour clarinette et cordes op.115
Musiciens de l'Orchestre de Paris
Anne-Sophie Basset,
cello
Pascal Moraguès,
clarinet
Two masterpieces of Brahms' maturity in this concert where Klaus Mäkelä puts down his baton and takes up his cello bow.
Brahms conceived these two superb scores around the clarinet's round tone and expressive breadth. Inspired by the playing of clarinettist Richard Mühlfeld, he developed the subtle balance of timbres that presides over the four movements of his Op. 114 Trio, in which an epic dialogue, a dreamy and restless meditation, a beneficent waltz and a Finale that is as lyrical as it is passionate follow one another. 
The sumptuous Quintet appears as an efflorescence of the Trio, whose freedom it amplifies: The density of the first movement, combining harmonic finesse and rhapsodic seduction; the elegiac intimacy of the Adagio, like a Lied magnifying the vocal warmth of the clarinet; the ghostly clouds of the Andantino, whose poetry recalls the Brahmsian art of the Intermezzo; the breadth and majesty of the Finale, which adopts the form of the theme and variations in order to indulge in a masterly demonstration of writing. With sonic hedonism, harmonic depth and modest nostalgia, this is full Brahmsian chemistry at its apogee.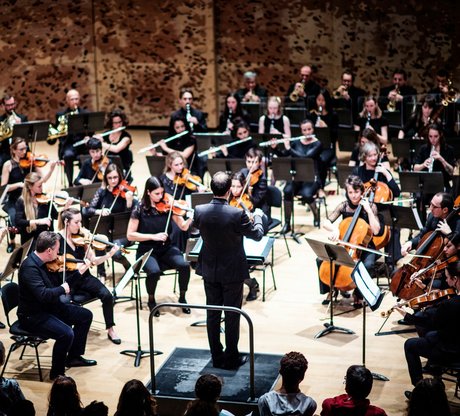 Getting here
Porte de Pantin station
M
5
Paris Underground (Métro) Line 5
3B
Tram 3B
Address
221 avenue Jean-Jaurès, 75019 Paris