Concert
•
•
Duration: about
55 minutes
Wolfgang Amadeus Mozart
Quintette pour piano et vents
Francis Poulenc
Sextuor pour piano et vents
Julien Desgranges
, clarinet
This programme of lively works offers a blend of the piano's harmonic density and the kaleidoscope of woodwind timbres full of vitality: the height of Mozartian grace, and the joyous alacrity, with just a hint of irony, of Poulenc.
In a letter to his father Leopold in April 1784, Mozart declared that the just-completed Quintet for Piano and Winds was the 'best thing' he had ever written. This shows the care he took in composing this work for a totally novel combination of instruments, balancing the timbres throughout three highly refined movements. There is a hedonistic energy to this joyful work, which draws out each instrument's expressive possibilities in a subtle concertante dialogue.
Poulenc, a great admirer of Mozart, completed his Sextet for Piano and Winds in 1939, adding a flute to Mozart's quintet. Like his idol before him, Poulenc composed a work of spirit and joy, using each instrument's register of predilection: the colours radiate in dialogue throughout the three movements, a sparkling Allegro, a poetic Divertissement, and a lively Finale.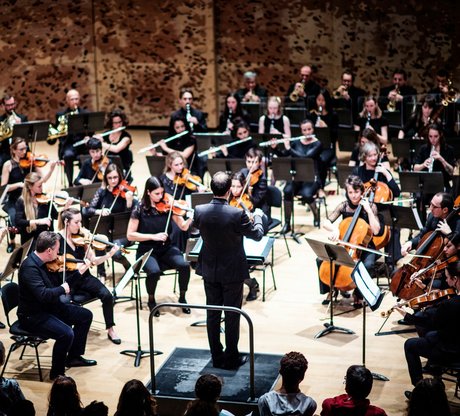 Getting here
Porte de Pantin station
M
5
Paris Underground (Métro) Line 5
3B
Tram 3B
Address
221 avenue Jean-Jaurès, 75019 Paris