Chamber Music
•
Salle des concerts - Cité de la musique
•
Leoš Janácek
Quatuor à cordes n° 1 "Sonate à Kreutzer"
Marc Monnet
Quatuor à cordes n° 10
commande du Quatuor Diotima, de ProQuartet - Centre européen de musique de chambre , et de la Philharmonie de Paris, création
Johannes Brahms
Quatuor à cordes op. 51 n° 2
Due to the pandemic situation, the Quatuor Diotima's concert is cancelled.
Alongside Marc Monnet's Quartet No. 9 (which it premiered), Quatuor Diotima—acclaimed in the avant-garde repertoire for more than twenty years—contrasts Janáček's passion with the subdued beauty of Brahms.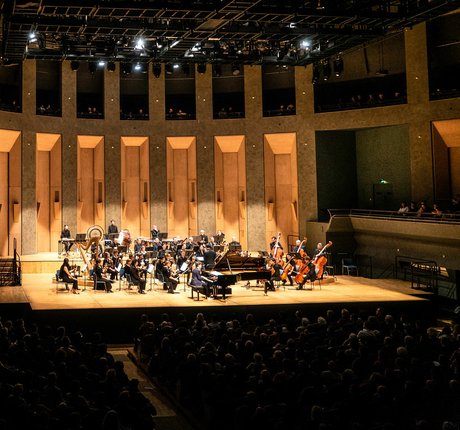 Getting here
Porte de Pantin station
M
5
Paris Underground (Métro) Line 5
3B
Tram 3B
Address
221 avenue Jean-Jaurès, 75019 Paris