Johann Sebastian Bach
Suite pour violoncelle seul n°2
Francis Kurkdjian
, créateur de parfums
Chloë Cambreling
, moderator
Synaesthetic experience—praised by Baudelaire and explored by Huysmans in À Rebours—is a poetic feat taken up here by cellist Klaus Mäkelä and perfumier Francis Kurkdjian, in this multisensory performance of the eternal Bach.
Since their rediscovery as concert pieces by Pablo Casals, Bach's six Cello Suites have become a monument in Western music. Composed between 1717 and 1723, when Bach was Kapellmeister at the court of the Prince of Anhalt-Köthen, they were probably written for the viola pomposa (or violoncello da spalla - braced against the shoulder) and were originally educational pieces. Bach progressively developed all of the instrument's registers and polyphonic possibilities through Preludes, Allemandes, Courantes, Gigues and Sarabandes, the musical quality and rich emotion of which never cease to amaze.
Here, the bow of Klaus Mäkelä and fragrances created by Francis Kurkdjian allow us to rediscover the full depth of these timeless pieces in an extraordinary multisensory experience. 
Philharmonie Live
The delayed broadcast of this concert will be available from .
Watch the concert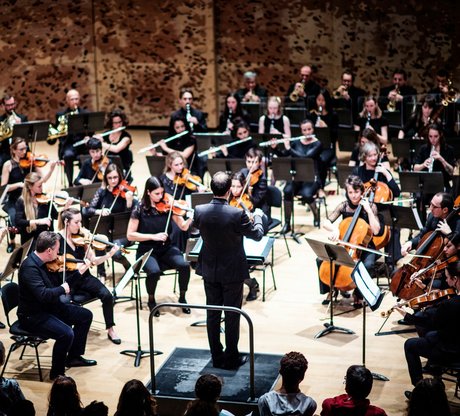 Getting here
Porte de Pantin station
M
5
Paris Underground (Métro) Line 5
3B
Tram 3B
Address
221 avenue Jean-Jaurès, 75019 Paris