Grande salle Pierre Boulez - Philharmonie
Program
Richard Strauss
Elektra, opéra, version de concert
Livret de Hugo von Hofmannsthal
Distribution
Choeur de l'Orchestre de Paris
Elèves du Département des disciplines vocales du Conservatoire de Paris
Esa-Pekka Salonen
, conducting
Lise Davidsen
, Chrysothemis
Anna Larsson
, Klytämnestra
The uncommon opera Elektra, a drama in one act on madness and savagery, is an unforgettable experience for the listener.

The first creation born from the legendary collaboration between Richard Strauss and Hugo von Hofmannsthal, Elektra remains a dark and violent tale, certainly holding its own with Sophocles' famous tragedy. The exceptional orchestra size and scoring, immoderate in all respects, ensure the great force of this well-loved work of musical modernity.
A single act powered by unbearable tension propelled the tragic tale of vengeance, with a new level of savagery, into the lyrical scene. It has often been observed that this work emerged in the wake of clinical studies on hysteria and obsessional syndromes. To portray the full madness of the family tragedy, Strauss opposes the mass of the post-romantic orchestra and the voices, pushed to the limits of their abilities in order to achieve expression. The orchestral colours and presence of character-themes reveal the influence of Wagner, but the radical nature of the writing, seeking to convey impulsive primitivism, fracture the frames of sound and tone. A poem of terror, Elektra shook even its creator, who never returned to such extreme brashness and savagery.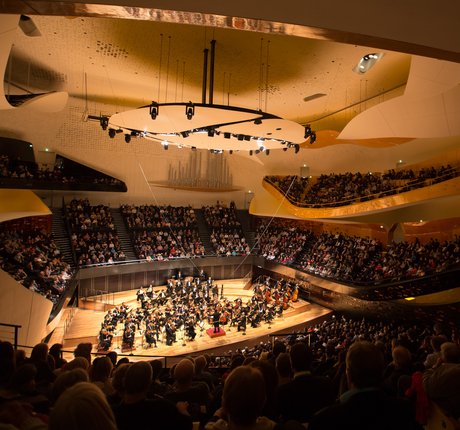 Getting here
Porte de Pantin station
M
5
Paris Underground (Métro) Line 5
3B
Tram 3B
Address
221 avenue Jean-Jaurès, 75019 Paris
To leave after this concert