Recital
•
Grande salle Pierre Boulez - Philharmonie
•
Duration: about
2h00
with 1 intermission
Nikolaï Rimski-Korsakov
"O chem v tishi nochey" op.40 n°3
"Ne veter, veya s vysoty", op. 43, no. 2
"Zvonche zhavoronka penye", op. 43, no. 1
"Na kholmakh Gruzii", op. 3, no. 4
"V zarstvo rozy i vina", op. 8, no. 5
"Pesnya Zyuleyki", op. 26, no. 4
"Plenivshis' rozoj, solovey", op. 2, no. 2
"Hymne au soleil"
extrait du Coq d'or
"Redeyet oblakov letuchaya gryada", op. 42, no. 3
Final (Scène de la fonte)
extrait de La Fille de neige
"Son v letnyuyu noch", op. 56, no. 2
Serge Rachmaninoff
"U moyego okna", op. 26, no. 10
"Oni otvechali", op. 21, no. 4
"Zdes' khorosho", op. 21, no. 7
Piotr Ilitch Tchaïkovski
"To bilo ranneyu vesnoy", op. 38, no. 2
"Nochi bezumnye", op. 60, no. 6
"Ya li v pole da ne travushka bïla?", op. 47, no. 7
"Zakatilos solnze" op. 73, no. 4
"Den' li zarit" op. 47, no. 6
With this recital, prima donna Anna Netrebko offers a rare departure from the lyrical and Italian repertoire that predominates in her career and discography, here reuniting with melody and her mother tongue for an inside glimpse into the Russian soul.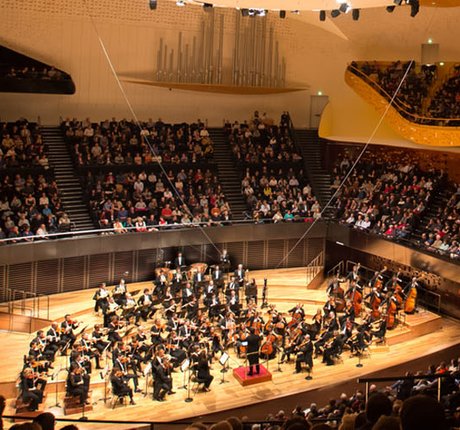 Getting here
Porte de Pantin station
M
5
Paris Underground (Métro) Line 5
3B
Tram 3B
Address
221 avenue Jean-Jaurès, 75019 Paris
To leave after this concert